Didgeridoos, megaphones, and meditation... Hermitage Green's Electric Picnic set was pure, unadulterated chaos.
Angelus bells echoed throughout Electric Picnic yesterday as Hermitage Green took to the main stage, setting the scene for an eccentric set that roused the crowd into muddy chaos. A didgeridoo, a megaphone, some beat-boxing and a meditation exercise eventually culminated into a full-blown rave - and this was all before 5pm.
Their set kicks off with 'Quicksand,' from the band's first full-length album. The lead vocals provided by former Munster rugby player, Barry Murphy, are a perfect midway point between husky and smooth, and this rendition appears to have some added synth sounds. It's a subtle addition that acts as an appetiser for what's to come: an evolution of Hermitage Green's sound that you certainly wouldn't have expected in their formative years.
Alongside Murphy, Darragh Graham adds didgeridoo and bongos, Dan Murphy on harmonica, Dermot Sheedy on bodhrán and drums, and Darragh Griffin on keys. It's certainly an unusual line-up of instruments, but the crowd's reaction proves that the five-piece pulled it off. Relentless rain showers have transformed the fields of Stradbally into a swamp-like mess, but it doesn't deter the audience from jumping along to every song.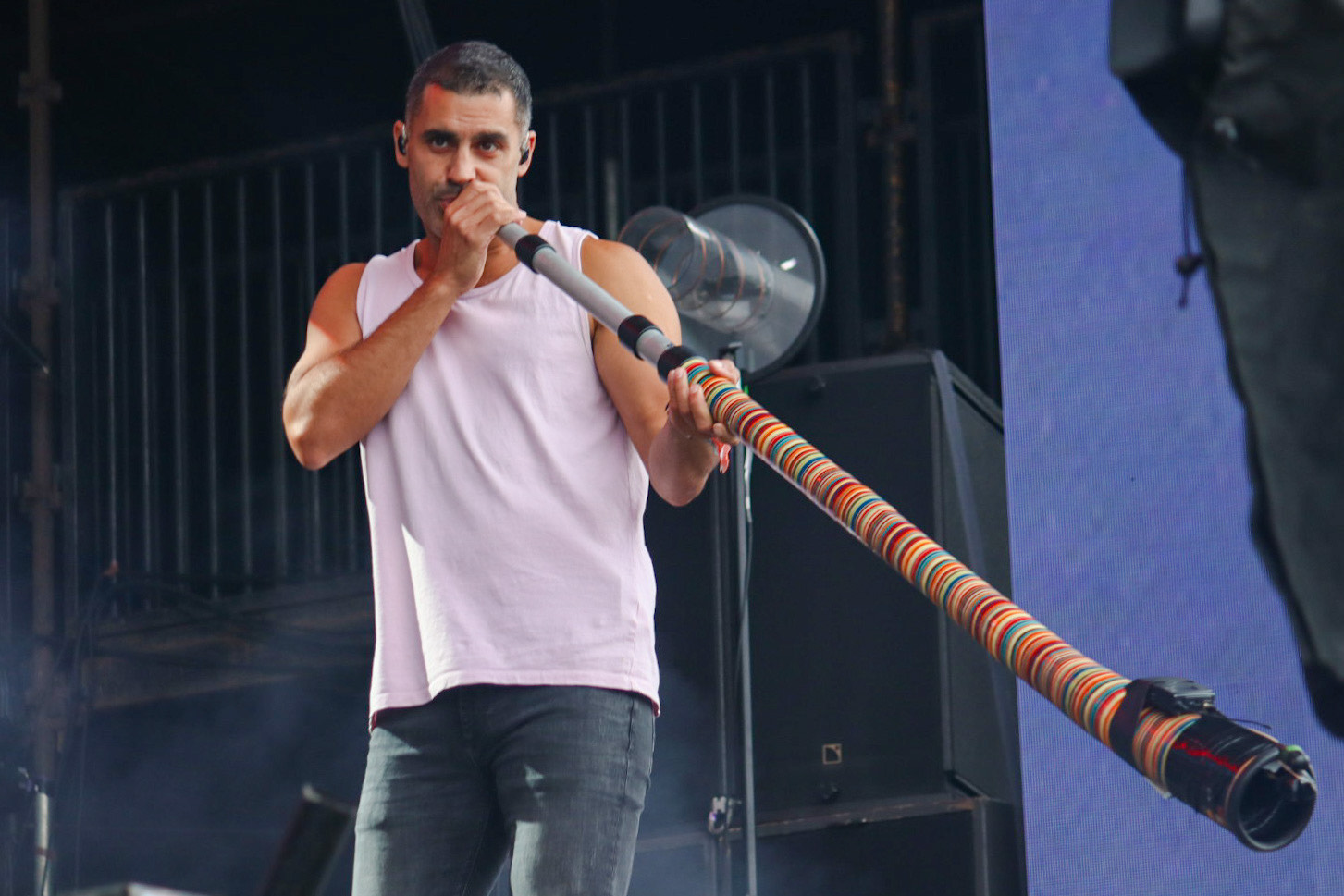 Advertisement
Murphy's brother Dan takes the lead vocal reigns for some of the band's newer songs, such as 'Heaven.' Wearing neon green suspenders, matching shoes and a belt of harmonicas around his chest, he proves himself to be a well-seasoned showman with his constant command of the crowd.
Just when the energy appears to be reaching its pinnacle, the folk-rock outfit lead the crowd in a Wim Hof method meditation exercise - adding to the bizarre nature of the entire set. Hermitage Green have been around for the guts of twelve years now, and while it's refreshing to watch them experiment with new sounds, their rendition of 'By the Glow of the Kerosene Light' is a highlight that showcases the music that band truly excel at: stripped-back folk songs, stunningly tight harmonies and Sheedy's signature bodhrán accompaniment. The Canadian folk song, originally written by Wince Coles, sways the crowd into a serene state of calm - but it's not long before the band rouse them back up to pure, unadulterated chaos... Again.
The set comes to a close with a beat-boxing/harmonica solo by Dan Murphy, before he's joined by Graham for a didgeridoo duet, and the crowd is in their hands as the energy crescendos into a high energy, mucky rave that's followed by a cover of Depeche Mode's 80s bop, 'Just Can't Get Enough.'
The set was nothing less than a rollercoaster of musical madness, but it offered something for everyone - from folk-lovers to hip-hop heads and 80s pop fans. While the band's preferred genre may be a complete mystery after such an eclectic set, one thing is for sure: Hermitage Green know how to win over a crowd.