When the Minister for Health, Stephen Donnelly, announced the introduction of dire health warnings on bottles of alcohol – including wine – it was a craven capitulation to a campaign that has far less interest in the truth than in pushing its demands down all our throats.
You may have missed it in the welter of other recent news, but Minister for Health Stephen Donnelly recently signed the order to commence the introduction of strident mandatory warning labels on alcohol products in Ireland.
They will start appearing on bottles in 2026. Conveniently for Donnelly, that's after the next general election, so it's the next Government that'll have to deal with the anger and scorn that will follow, not this one.
Mediterranean countries are rightly outraged. Alcohol is an integral part of their food culture – and, indeed, their agriculture.
The idea that this historic, natural product would be tarred and feathered as a carcinogen by arrogant Northern Europeans has caused them great offence.
Wine has been made since humans started farming. Indeed, it's a key element of the Mediterranean diet, which we are all encouraged to adopt for our general health and to mitigate the horrors of dementia in old age.
Advertisement
Southern European countries have been too polite to mention the vast numbers of Irish, British and Nordic citizens who visit their countries to enjoy the food and drink, and at very much lower prices than in their home countries. But it shouldn't be forgotten.
The labels will carry nasty warnings of the risks attaching to drinking alcohol. Proponents argue that they are evidence-based. But are they accurate? If not they shouldn't be there.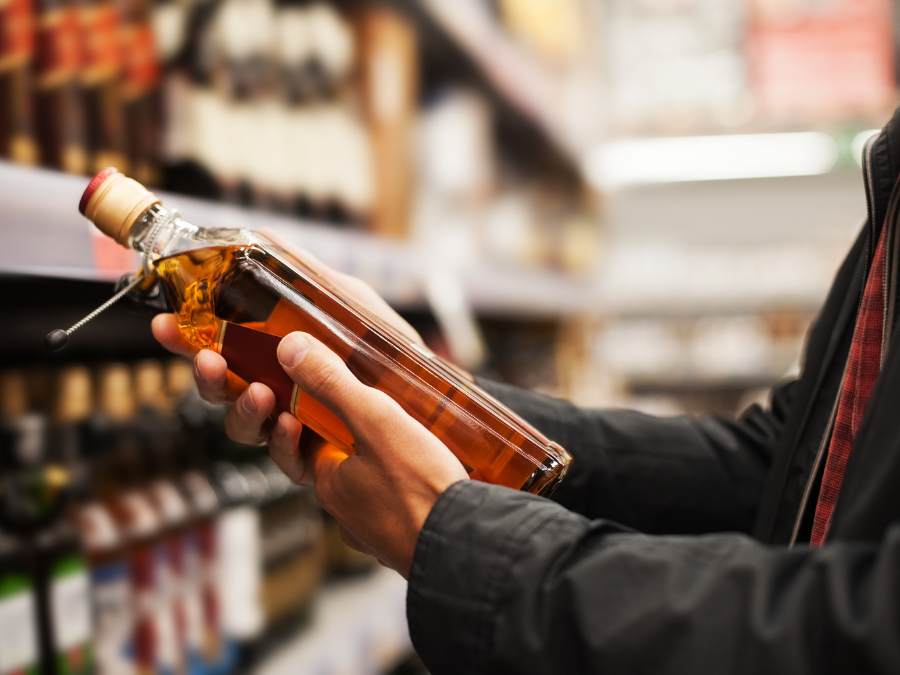 VERY BAD SCIENCE
Let's take the assertion that there is no safe level for alcohol.
This emerged from research commissioned by the Gates Foundation and published in The Lancet in 2018.
However, Professor David Spiegelhalter of the Winton Centre for Risk and Evidence Communication in Cambridge in the UK, one of the world's leading experts on statistics, explored the outcomes of this study in one of his columns (August 2018). He was not enthused.
Advertisement
When he looked at the actual figures from the research, rather than percentages, he concluded that "these revealed that the difference in risk between non-drinkers and moderate drinkers was, in fact, very small indeed."
Comparing one drink a day with none for 100,000 people an extra four might experience a (serious) alcohol-related condition.
Yes, that's right: four (4) out of a hundred thousand – a difference of .004%. That's as close to equal as it gets, if you are in the business of being honest. But anti-alcohol campaigners are never about honesty.
He also explained that a mere four months previously The Lancet had published another major data-driven paper, which showed that "never-drinkers" have 30% more heart disease and strokes, and a 20% higher overall death-rate, than moderate drinkers.
These figures, supportive of moderate Mediterranean-style consumption of alcohol, are consistent with a wide range of other research outcomes. But they are deliberately ignored by the Anti-Alcohol Stasi.
So you have two big, important studies presenting quite different conclusions. Neither supports a draconian response. But, more importantly, other than bias there's no logical rationale for favouring one over the other.
Now for the nitty gritty.
Advertisement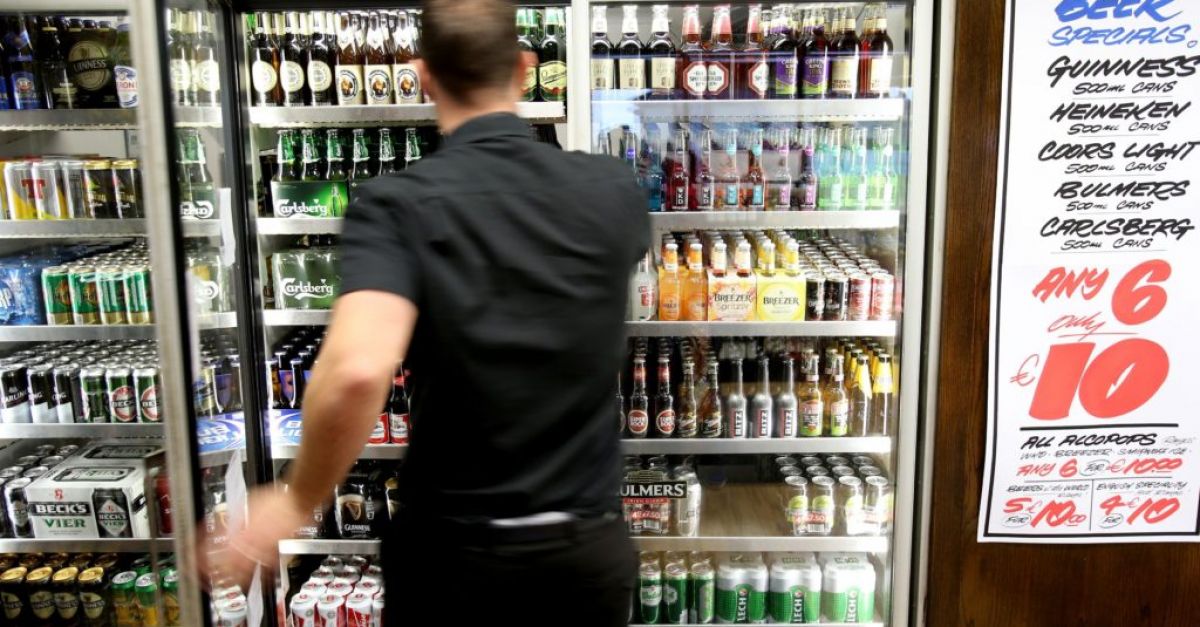 Research outcomes are shaped by the questions asked and how the results are analysed. Quite frequently, and properly, this doesn't give hard and fast answers, only more questions.
What you choose to highlight in such circumstances largely reflects your own prejudices; or the agenda that is driving you – or which you are driving.
It is, of course, the case that some people drink too much and that there's a pressing need to target those most at risk. Only a fool would suggest otherwise.
But there is a stupidly inadequate allowance made – sometimes deliberately, in Irish public health circles – when 'measuring' the alleged deleterious effects of alcohol, for the compounding effects of poverty, myriad health conditions and poly drug use, both prescribed and illegal; and, on the other hand, the protective contribution of, in particular, education, genes and fitness.
Anti-alcohol activists are locked in their own echo chamber. They see one 'evil'. Far too often that means that they are, perhaps wilfully, oblivious to what else is happening around us.
The roots of their zeal are to be found in evangelical Christian reformist movements of the 19th and early 20th century, in these islands, northern Europe and North America.
In 2023 health (and wellbeing) is the new religion, health experts are the new hierarchy and public health is the new gospel. The World Health Organisation is the new Curia.
Advertisement
Those who question the new orthodoxy are regarded as heretics, as enemies of the people and of this new Church of Public Health.
The anti-alcohol lobbyists are quick to publicise conclusions that support their case and equally adept at ignoring or burying those that don't. What is most important to them is imposing their creed on everyone else.
They use non-scientific terms like "associated with" and "linked with" to imply causation.
This may well be good lobbying, but it's also very bad science.
DRUGS HAVE NO WARNING LABELS
Advertisement
They say warning labels are a good idea – but what of the studies that say they're not effective? For example, one published in the journal Australia NZ Public Health in 2012 showed that while labels might increase awareness in the short term they don't change behaviours or beliefs about alcohol-related risks.
– The campaigners demanded that TV ads for alcohol before the watershed be banned? But the watershed is moribund. It's all about streaming now, often on tablets or phones.
– They say Ireland has a drink problem? Well, the same study they celebrate for suggesting there's no safe limit also found that the Irish are average Europeans regarding alcohol.
– They say alcohol abuse leads to personal and social problems and mental health issues? Perhaps, but the opposite is also the case: personal and social problems and mental health issues lead to alcohol abuse.
– They banned alcohol ads near schools so kids don't absorb positive images of drinking? Jaysus, kids walk past drug dealers, addicts and crack smokers on every street and stairwell in every corner of the country. Dublin reeks of cannabis smoke. And they want to protect them from ads?
– Anti-alcohol advocates say the measures are intended to de-normalise alcohol? FFS, the consumption of a vast range of drugs, both illegal and legal, is now entirely normalised.
Over 800 new psychoactive substances have been identified in Europe since 2007. And they're everywhere: our biggest increases in recorded drug crime are outside Dublin.
The Health Research Board infographic on drug and alcohol treatment for Ireland in 2021 gives figures of 6,859 in treatment for problem alcohol use and 10,769 in treatment for problem drug use. Doesn't that tell us something serious?
Recently we were part of a conversation with young people in the northwest. They've given up alcohol before going out and now use cocaine.
"It's dead cheap," one said, adding that "you get more buzz for your bucks, you don't get messy and there's no hangover."
Well, if young people are simply swapping alcohol for drugs it's hardly good news, is it?
Those drugs have spread throughout the country without advertising or sponsorship. There are no warning labels and, unlike alcohol, the strength and purity are not standardised, listed or tested.
Advertisement
Furthermore, unlike the alcohol industry, the drug economy in Ireland is worth billions yet yields no taxes and has driven a huge growth in crime and gangsterism that has hollowed out communities across the country.
VICTORY FOR EVANGELISTS
And that's before we discuss the consumption, and downstream misuse and re-sale, of prescription drugs.
So, can we get real here?
It's been a very Irish coup: a massive exercise in guilt-tripping and bullying.
Advertisement
There has been no broad democratic debate on the issue. There's been a campaign, waged by a small, very well-organised and funded group of people for about 25 years.
Those who believe in participatory democracy should feel aggrieved that an elite cabal could so successfully manipulate Government into hard-line population control measures.
As with Covid, the whole population is targeted, not just the vulnerable, and the risks are overstated to generate maximum fear. Professor Martin Cormican, who was the HSE's head of infection control, said Ireland's Covid response "depended on fear."
This was echoed by Dr Martin Feeley who was forced to resign from the HSE when he criticised the Covid restrictions. In an interview with Paul Cullen in the Irish Times last April, he criticised the "deliberate, unforgivable terrorising of the population."
It's the same with these labels.
This is Irish public health in action. Citizens aren't trusted to manage their own health.
It's all about control. And imposing something unpleasant, draconian and nasty on everyone who enjoys a drink.
Advertisement
• The Hog
Read more features in the new issue of Hot Press, out now.