Student Special: Transitioning in College - "Being understood as a person is so important for your sanity"
College is your time to blossom – but what does that look like for someone who is interested in asserting a new gender identity? Trans man, Lewis O'Carroll, chats to Molly Cantwell about finding his footing in college, being fully out – and living his best life. 
Transphobes to the left, alt-right to the... well, right. Meanwhile, self-defined trans exclusionary radical feminists push the JK Rowling idea that limits should be imposed on the freedoms enjoyed by trans people. Being a trans person seems to be exceptionally hard right now – not to mention potentially unsafe. 
Going into college should be a time to explore your inner self completely – including your gender identity. And if it feels right, to break out of the norm, in whatever way suits. Lewis O'Carroll believes you should do this regardless of any fascist shitstorm. 
Lewis tells me he always knew he didn't fit with his gender assigned at birth. He came out to his family as a trans man at eleven years old. However, not feeling safe or comfortable enough to publicly transition during secondary school, he knew college would be his time to shine. Luckily, Lewis entered a college flush with LGBTQ+ resources – Trinity. 
"It was college where I socially transitioned for the most part," Lewis details. "I realised I was trans very young, but for a variety of reasons I couldn't be socially out. As a kid, I knew I wanted to live as myself at some point. Secondary school just wasn't the place to do that. It wasn't safe. I always had it in mind that college is when I'd get to be out. So, I had a plan – and then I just had to figure out how I'd do it."
Before he went to Trinity, Lewis started to prepare. 
Advertisement
"The summer leading up to college, I told the remaining number of friends that didn't know, so I'd already set up my personal circle," the student explains. "When it came to starting college, I would only introduce myself using the name that I wanted. I made a thing of introducing myself using my pronouns because I knew I wasn't going to be read the way I wanted, and I felt I needed to be the one starting the conversation."
With the help of Q Soc, Trinity's LGBTQ+ society, the young man was able to sort out name and pronoun issues before the semester even started.
"When it came to lectures and tutorials, it was actually very simple," Lewis states. "I was able to submit my change of name and gender form the week before I even started. I had researched all of that in advance and Q Soc helped me with it before I was even a part of the society."
Speaking of Q Soc, the importance of being surrounded by safe people while questioning your gender is something Lewis emphasises.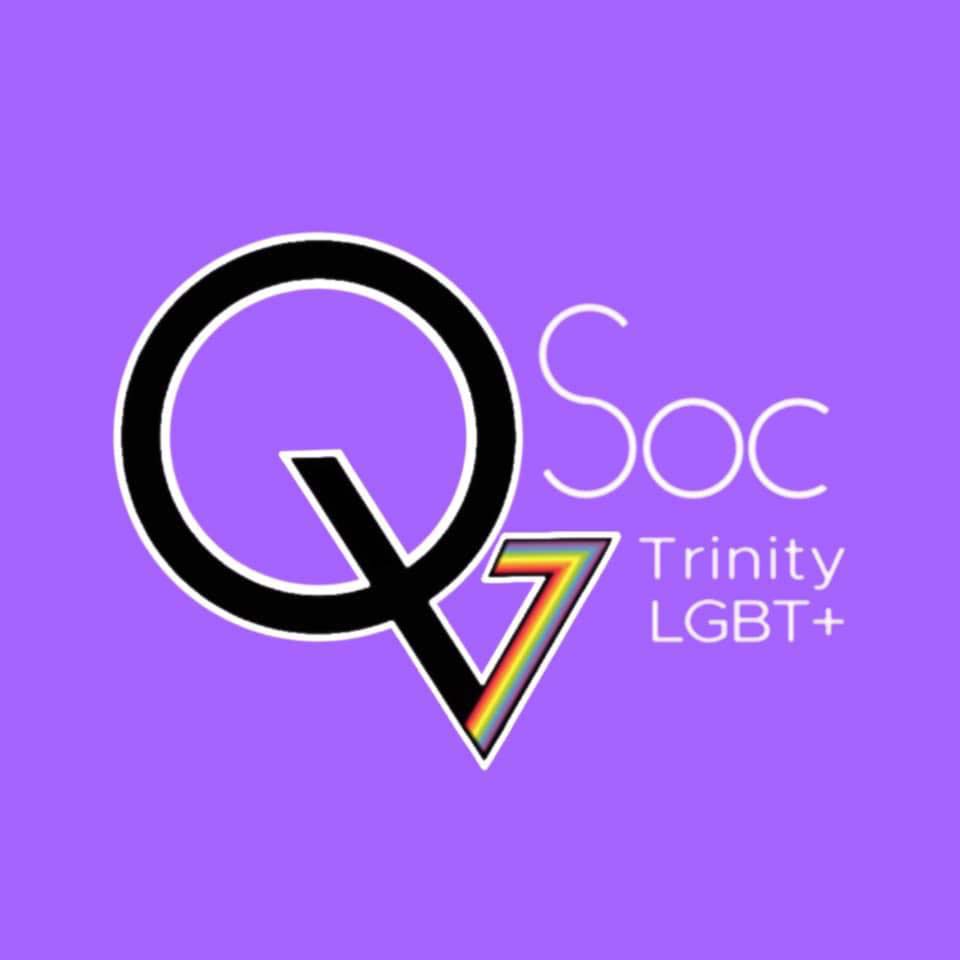 "Even if it's not the queer organisation in your college," O'Carroll offers, "having even one friend who you're comfortable with talking about this kind of thing with, having in your mind that here's a group or a person where I can seek support is so important.
"The thing I really like about Q Soc is that I know everyone is welcoming and accepting. Also, I don't need to explain myself. Needing to explain what being trans is, what that might mean to me, especially when your labels aren't straightforward to someone, or someone doesn't quite get what's going on… it's tiring. Having a space where you don't need to explain yourself, is so helpful. I know BelongTo has a lot of support groups around right now, and there's a lot more resources than people realise. 
Advertisement
"Being understood as a person is so important for your sanity. I know that trying to understand people is vital, but sometimes it's nice to not feel like you have to translate yourself all the time."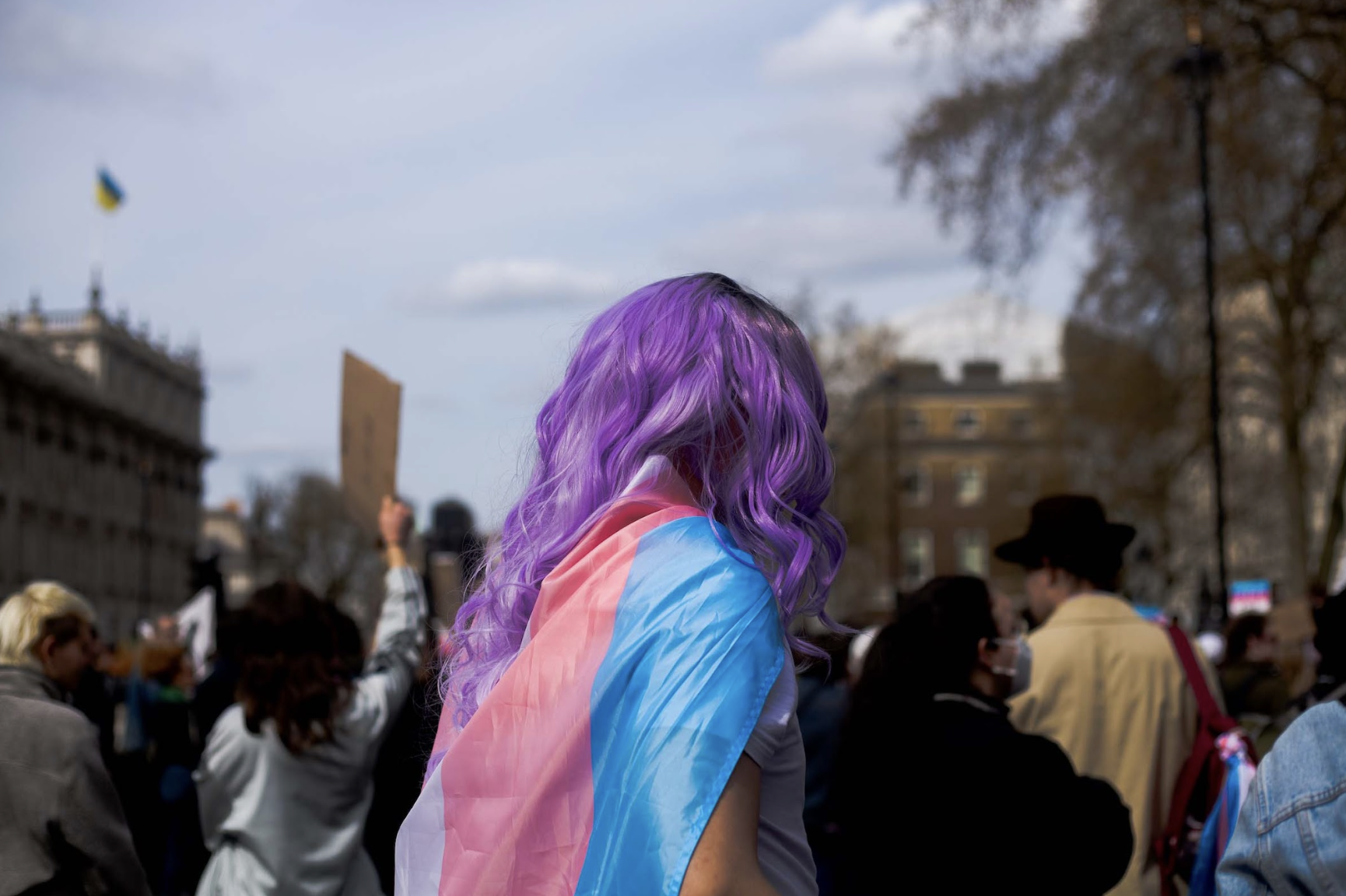 Lewis, who has been out for some time, talks about how scared he'd be to come out right now – but also, how liberating it is to finally live your life to the fullest. 
"Transphobia and even homophobia used to be something you'd experience in many aspects, but there would be places you could almost escape from it," O'Carroll explains. "There's a hyper-visibility now. It feels like people who have always been against trans people now have so many more talking points. When you're hearing about a trans person now, it's people debating again if we should have rights. I would not want to be coming into myself with this media landscape." 
That said, Lewis likes to focus on the joy of transness.
"Sometimes you don't realise how good life can get until you try living in a different way," he says. "I feel like by existing as myself, the threshold of what I thought was the greatest amount of joy I could feel went up far more than I thought was possible. When you're living not as yourself – and you're not being fully present – you don't realise how much that colours everything until suddenly, you're not living that way anymore. It doesn't fix everything, but suddenly you realise, 'Oh, this was eating away at me for all this time, even if I didn't realise it'."
Heading into a new college year, Lewis conveys the strength it gives him to see new people becoming more comfortable in their gender. Has he any advice to offer? 
Advertisement
"The biggest thing is that being trans is a marathon, not a sprint," he says. "It's not that you must do all these things right away. You don't have to be entirely sure of yourself. One thing I talk to a lot of people about is labels. You don't need to deal with them. I think the best thing is asking yourself, 'What can I do that makes me happiest in my life?' Is that using a different set of pronouns? Is that a different name? Is that a different name in different contexts? What does happiness look like for me? Figure that out first. Then you can worry about what that is described as later. Labels are not meant to be something you shape yourself to follow. They're something you can describe your experience with, if you want to."
 
It's important to remember that this is only Lewis' experience – every trans person is different. For more information or advice, there is a range of potential avenues to explore. 
LGBT.ie lists all trans support groups in the country, as does the Transgender Equality Network Ireland website. 
BelongTo organises youth groups around the country where you can be yourself, meet new people and seek help. You can call BelongTo on 01 670 6223 (Mon-Fri, 9am-5pm), email at [email protected], or get free support for LGBTI+ young people in the Dublin area who are self-harming or thinking of suicide on 01 623 5606 or [email protected]
You can contact the National Gender Service at 01 211 5045 or [email protected]
GenderEd.ie offers support through their website.
GOSHH has a confidential helpline which can be reached at 061316666 – or to join peer groups, etc., you can email at [email protected] or call 061314354.
Read the full Student Special in the current issue of Hot Press – out now:
Advertisement