Movember 2022 - Shane Daniel Byrne: "Growing a moustache is always great, but anything that supports mental health or raises awareness around cancer is a brilliant cause"
Writer, actor, MC and award-winning comedian Shane Daniel Byrne talks all things moustache-related, from growth tips to styling preferences... 
Shane Daniel Byrne is one of Ireland's brightest and sharpest comedians. Equally well known for his hilarious Instagram sketches and his knock-em-dead stand-up gigs, it is axiomatic to say that Shane doesn't take life too seriously. But there's one thing in which he is a firm believer: the power of the proverbial 'tache.
"Everyone looks better with a moustache," Byrne – a man who himself sports a finely manicured manifestation of the species for Movember – declares combatively. Then, an anxious look seems to spread across his rugged countenance.
"I've had bits of a beard in and out," he confesses, as if that might make him a traitor to the cause, "but I'll always keep a moustache. I couldn't be without one now. It's a part of my face in the way that my nose is a part of my face."
Not that he was a convert from the get-go….
"When I was a kid, moustaches were old-fashioned things that dads had," the comedian recalls. "You'd see an old picture of your dad and he'd have one. They weren't cool."
Advertisement
That was then, and this is now – and Byrne really has become a proper Moustache Zealot.
"I had to shave it once in the last couple of years for something I was filming," he confesses, "and I actually couldn't even bring myself to post on Instagram."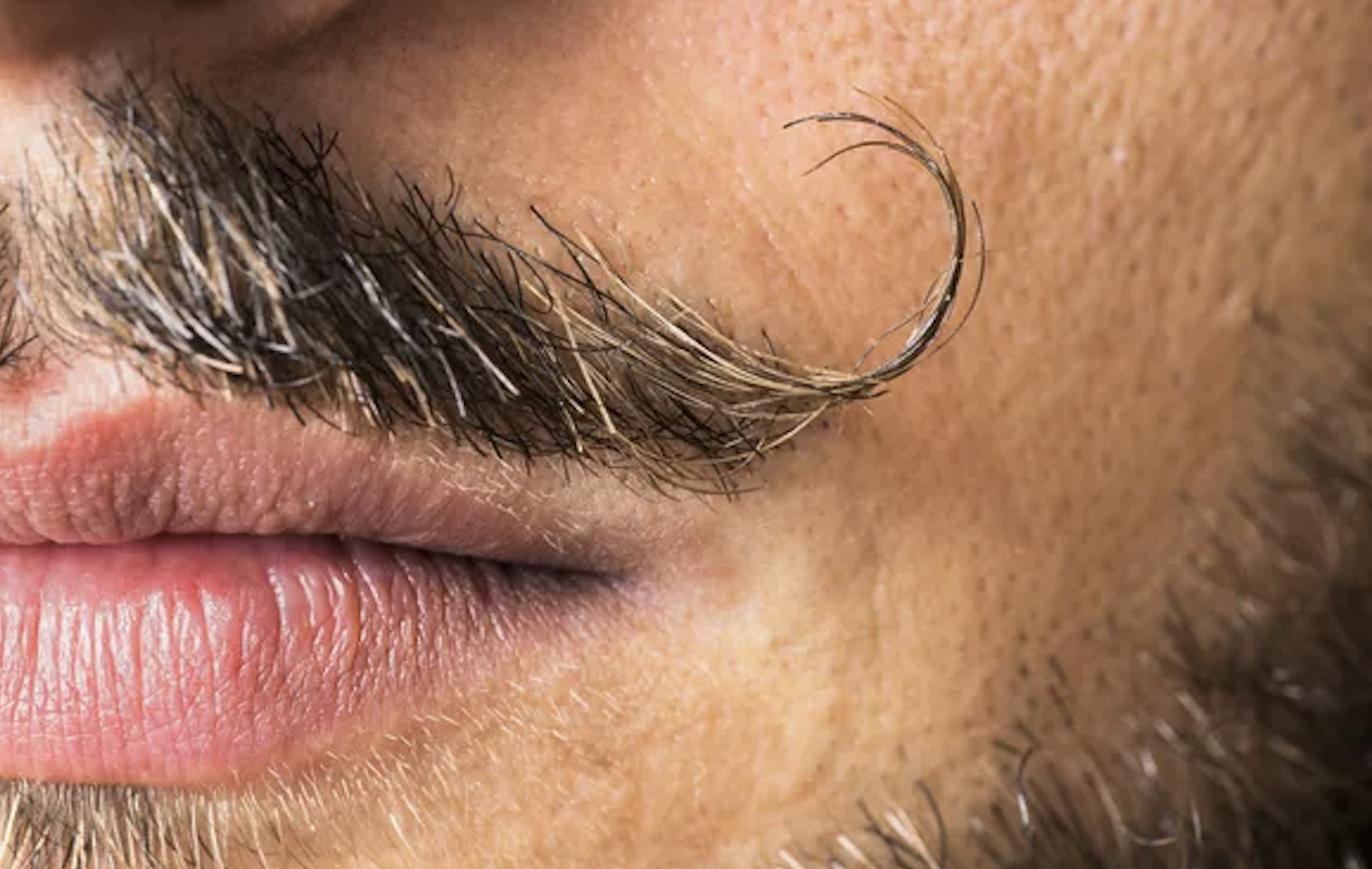 For those unfortunates who find it hard to kickstart their facial hair journey, Byrne's message is to give it a try – just don't fall prey to starting out with big expectations.
"Don't hold yourself accountable to the Unrealistic Moustache Standard," he advises sagely. "Whatever grows, that's your moustache and you should love it. You can't plan out what kind of beard or moustache you will grow – you just have to see what your body gives you. Going with what's natural is best.
"I like to keep it simple myself," he adds, impishly. "Sometimes I go straight across the top of the lip, and other times I give myself a mini-handlebar."
Nothing added but time, I guess!
When it comes to trimming, Byrne suggests just one investment is vital.
Advertisement
"Trim it with electric," he advises. "My friend Harry trims with barber scissors and I don't know how he does it. Save yourself the bother – and the danger – of using a scissors."
Absolutely, I almost shriek, having recently nearly chopped a finger off cutting my nails. Clearly, Byrne is always up for a bit of fierce moustachioed fun. However, the comedian encourages anyone and everyone to join the Movember cause for not one, but three very good reasons.
"Growing a moustache, in itself, is always a good idea," he says, naming the first. "But I think anything that supports mental health or raising awareness around cancer is a brilliant cause."
And the third?
"Some people scoff at the idea, but just have fun," Byrne adds by way of conclusion. "Don't ask 'why' – ask 'why not?' Life is short, let's enjoy ourselves. Even if you are growing a moustache just for the craic."
MOVEMBER: THERE'S LOADS OF WAYS TO 
JOIN IN THE FUN
The original Movember idea is that you grow a 'tache –  and raise funds for Movember, the charity, by getting family, friends and anyone else you can reach out to, to sponsor that noble endeavour! Needless to say, the more dramatic or impressive the moustache the better. Nowadays, there are many different ways to join in the fun, under the headlines Grow a Mo (your face will raise funds and awareness for men's mental health), Move for Movember, Host a Mo-Ment and Mo Your Own Way among them.
Advertisement
You can help Movember fund groundbreaking men's health projects that change and save lives. To take part in Movember Ireland, visit movember.com.
#JOINTHETACHEFORCE
Read the full Movember special in our new issue, out now.