The men's health charity, Movember, started in Australia nearly 20 years ago. Since then, it has gone on to capture the imagination of people across the world, in the process raising over €774 million in funds for men's health initiatives. By Riley Glaister-Ryder and Kate Brayden.
Movember is more crucial than ever. A movement that started out as a joke between a group of friends who wanted to bring the moustache back into fashion, has grown to become a world renowned fundraising campaign in 20 countries.
Originating in Australia in 2003, Movember is the only charity tackling men's health issues on a global scale, year round. It aims to address some of the most complex health issues faced by men, including prostate cancer, testicular cancer, mental health and suicide.
Why, we have to ask, are male suicide rates in Ireland so high? In 2021, 302 men died by suicide in Ireland and it is the leading cause of death in men aged between 15 and 29.
In terms of the debate about equality and disadvantage, these figures are far too often completely forgotten or ignored. And the same applies on a global level: the hard facts confirm that men are suffering in ways that have yet to be properly understood, and which the current wider societal momentum does nothing to illuminate.
Here's the good news: Movember can challenge the status quo – and invest swiftly and decisively in projects that show promise in improving men's health. As a result, over the past 19 years, the organisation has funded more than 1,250 men's health projects around the world.
Which is why it makes sense for people to join – and support – the movement in 2022, by taking action during the month of November. Grow a moustache – and for 30 days you become a walking, talking billboard for men's health.
If growing facial hair isn't your thing (or is impossible!), why not try the Move 30-day physical fitness challenge? That way, you can champion men's health this Movember, starting with your own. Don't take our word on it: the facts to date really do speak for themselves. Movember has raised €774 million for men's health projects and 6.8 million Mo Bros and Mo Sisters have signed up over the years.
With all of that as background, Hot Press sat down with three Movember supporters to talk about mental health, suicide prevention, prostate cancer and testicular cancer – and lots more besides. Stay tuned this week for interviews with Dan Murphy of Hermitage Green, Tokyo 2020 boxer Emmet Brennan and comedian Shane Daniel Byrne.
Movember: There's Load Of Ways To Join In The Fun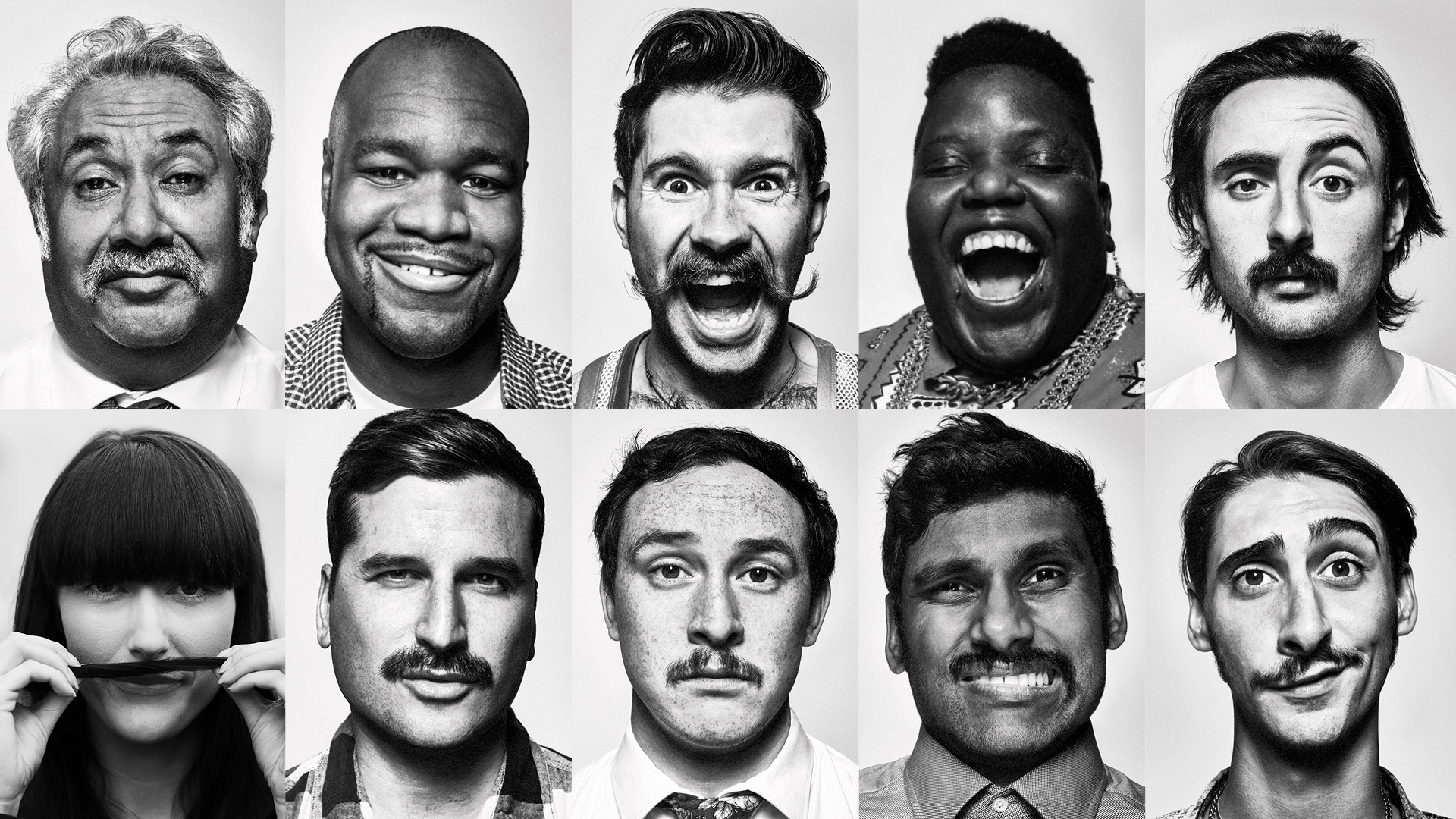 The original Movember idea is that you grow a 'tache –  and raise funds for Movember, the charity, by getting family, friends and anyone else you can reach out to, to sponsor that noble endeavour! Needless to say, the more dramatic or impressive the moustache the better. Nowadays, there are many different ways to join in the fun, under the headlines Grow a Mo (your face will raise funds and awareness for men's mental health), Move for Movember, Host a Mo-Ment and Mo Your Own Way among them.
You can help Movember fund groundbreaking men's health projects that change and save lives. To take part in Movember Ireland, visit movember.com.
#JOINTHETACHEFORCE