Mind Magic - Using Psilocybin To Treat Mental Illness: "I've never had such a positive, immediate response to a therapy"
Researchers at Trinity College recently participated in the largest and most rigorous clinical trial to date of psilocybin, the psychoactive ingredient found in magic mushrooms. Hopeful new research points to the possibility that COMP360 psilocybin, used with psychological support, could be a beneficial therapeutic strategy for people suffering with Treatment Resistant Depression (TRD).
Depression is, in itself, an incredibly difficult illness to treat as a group, given how varied the experiences and responses to medication can be. Trialling psilocybin was never going to be straightforward, but the results are undeniably exciting.
Psychedelics, also defined as "classic serotonergic hallucinogens" because they interact with the 5-HT system, are strongly involved in the treatment of psychiatric disorders, including depression (Meltzer, 1990), anxiety (Charney et al., 1990), and cognitive deficits (Meltzer et al., 2011). They have historically never had legal approval, but psychedelic drugs are also increasingly being studied for their medical benefits. Ireland's own laws regulating all drugs remain strict, limiting the potential for non-recreational use.
Of course, simply legalising any drug would have long-term and widespread consequences, and many in the medical profession claim that when accessible, psychedelic therapy should be administered and overseen by medical professionals trained in the various modalities. The effects of using "shrooms" or magic mushrooms can include alterations in sensory perceptions (visual illusions and synesthesia), bodily orientation and emotional processing.
Most psychedelics are seen as having no accepted medical use and a high potential for abuse. Within Ireland's Misuse of Drugs Act 1977, possession of all other controlled substances (outside of cannabis or cannabis resin, which is punishable by a fine on first and second conviction) incurs a penalty of a fine and/or imprisonment for up to one year on summary conviction, and imprisonment for up to seven years for conviction on indictment.
Studies have shown that psilocybin poses a low risk of toxicity and addiction (Lowe H, Toyang N, Steele B, et al., 2010). In the US, the FDA has granted psilocybin a "breakthrough therapy" designation twice in recent years. Of course, it's important to note that psychoactive plants have long had a role in spiritual rituals around the world, most notably in Indigenous cultures. It's not a "new" idea forged from forward-thinkers of Western medicine.
Advertisement
Recent clinical research studies have not reported long-term harms stemming from psychedelic therapy. Ketamine - the only psychedelic drug currently FDA-approved for mental health treatment - has also not been shown to be addictive when used properly in a controlled medical setting. If this is the case, why treat psychedelics with the same stigma, fear and stringent criminal justice rules as other substances? Decriminalisation and legalisation of drugs are big conversations since the progress found in Portugal, but Ireland has a long way to go before any measures will be made in regards to changing our laws.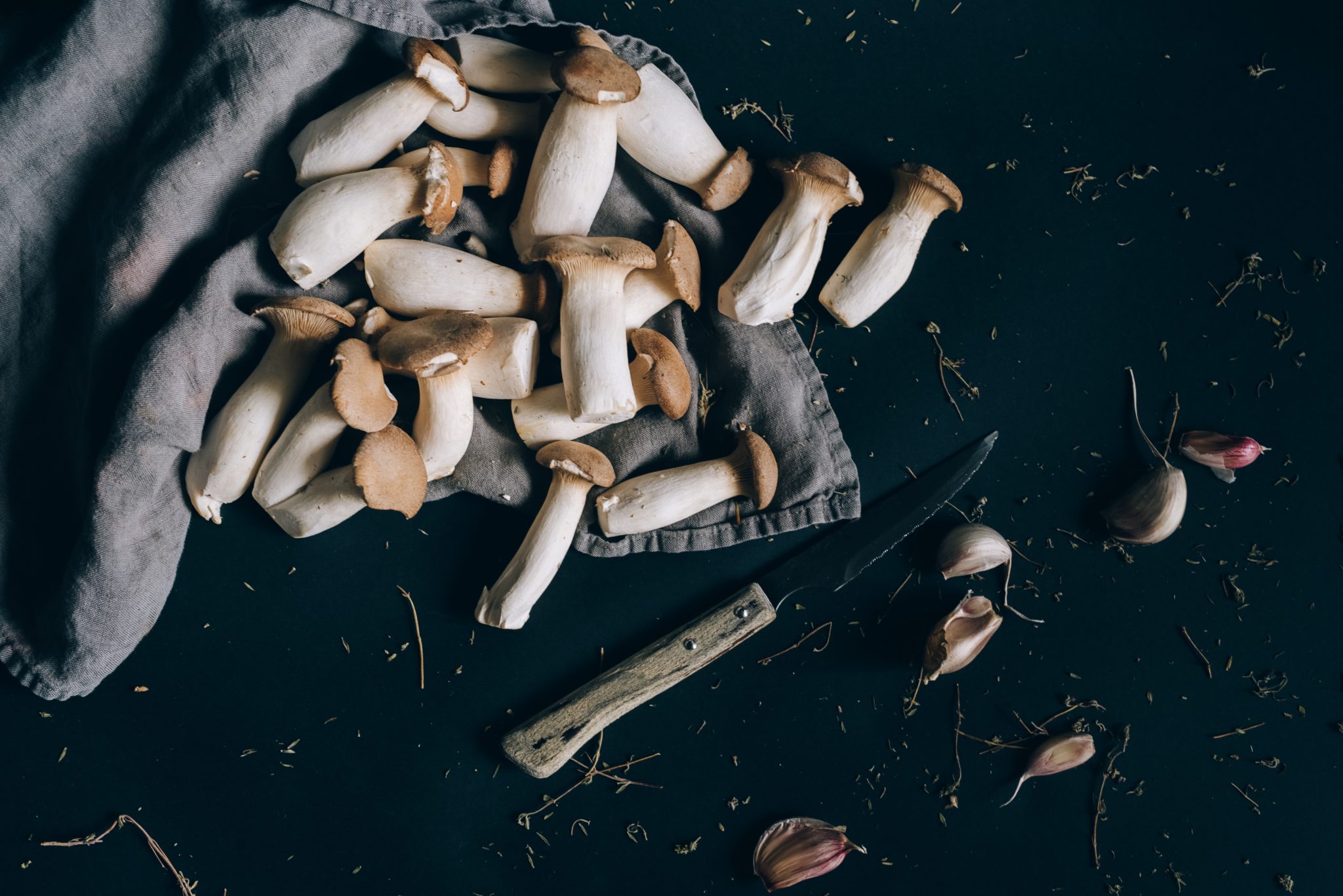 COMPASS Pathways, a mental health treatment company, received the designation for its psilocybin therapy for treatment-resistant depression in 2018. In 2019, Usona Institute, a nonprofit medical researcher, received the designation to continue its testing of psilocybin as a treatment for major depressive disorder. Psilocybin-assisted therapy is also being tested as a possible use for addictions, anxiety, depression, post traumatic stress disorder (PTSD), obsessive compulsive disorder (OCD), cluster headaches, migraines and chronic pain.
With a complicated attitude towards substances in both Irish politics and culture, Hot Press decided to speak to Dr John R. Kelly, Clinical Senior Lecturer at Trinity College Dublin and Tallaght University Hospital, leading the trial as a psychiatrist and investigator, as well as people who have used psychedelics - including magic mushrooms and LSD - to treat their various mental illnesses. A key interviewee is Garrath Tormey, Patient No.1 of the initiative in Ireland, who experienced an incredible easing of his TRD symptoms in the double-blind trial in March 2019. While not everyone had the same experience as Garrath, his description of the immediately positive changes in personality and mood after years of no breakthroughs in his treatments for depression are well worth a read.
The study was published in the prestigious New England Journal of Medicine (NEJM). Prompted by promising preliminary findings, this funded multi-centre, randomised, double-blind, phase 2b clinical trial determined the safety and potential antidepressant effects of a single dose of COMP360 psilocybin (25mg or 10mg), compared to 1mg. The trial included 233 people with TRD across 10 countries, including the Irish site in Tallaght.
Results, which were "unsurprising" to Dr John R. Kelly, found that patients who received a single dose of 25mg COMP360 psilocybin experienced a highly statistically and clinically significant rapid reduction in symptoms of depression compared to 1mg at 3 weeks. 37% of people with TRD in the 25mg group met criteria for response at week 3 (50% decrease in depressive symptoms). COMPASS Pathways will be running a larger phase 3 programme of COMP360 psilocybin therapy in TRD, which is on schedule to begin in 2022.
"This is the largest and most rigorous clinical trial of psilocybin to date," Dr Kelly wrote in a statement when the results were published last month. "It has paved the way for phase 3 clinical trials, which will determine whether it translates into a much-needed complementary treatment strategy in the psychiatry clinic. We look forward to the development of a translational psychedelic science research programme in Trinity College Institute of Neuroscience and Tallaght University Hospital. Ultimately, we hope that this will deliver tangible benefits to patients, the health service and to Irish society."
Advertisement
The Reality Behind The Numbers
Speaking to the psychiatrist, I wanted to ask about the human side to the statistics.
"We knew some of the people who took part well because they were patients at Tallaght Hospital," Dr Kelly explains, having suggested that I speak with one such patient, Garrath Tormley, in particular. Garrath was formerly under the treatment of Professor Veronica O'Keane, who recently retired. "With others, they were referred into it or self-referred into the trial so there's roughly half and half in that regard. We spent a lot of time with them."
"When it worked out, like it did in Garrath's case, it was absolutely fantastic for the team," he continues, warmly. "This is what we were hoping for, but it's important to say not everyone has an experience like Garrath's. As a result of the trial, we now have some numbers. It was just under 40% that responded well, or to be precise, 37%. I would like to get across that not everyone had such a transformative experience, but when it's there, it can be remarkable. A real challenge for the field is trying to figure out how we get more people to have a therapeutic experience. Of course, pushing it out as well - if someone has a positive therapeutic experience initially, it doesn't necessarily last for everybody. With that study at 12 weeks, the response rate dropped to 20% in the 25mg group. Another thing to mention, we don't know what dose people received because it was a double-blind study."
"In terms of when that started, the first participant in the trial was actually Garrath in March 2019, but the preparation processes started well before that," Dr Kelly recalls. "We were interested in new and potentially effective treatments for mental health disorders. There are good treatments out there that work for many people, but not for everybody. It's important to study compounds to see if they could have a positive therapeutic effect. There were promising therapeutic signals for psilocybin from the earlier studies from Robin Carhart Harris and others. When this opportunity came around to participate in the COMPASS-sponsored clinical trial, the largest to date, we were happy to be part of it, and it was good to have an Irish site in Tallaght University Hospital, affiliated with TCD.
Advertisement
The participants were invited to Sheaf House, a HSE community mental health service, where they lay down on a bed wearing eye masks and listened to soothing music. Their dose of psilocybin was administered after several sessions of preparatory therapy.
"I had an open mind about these substances," the psychiatrist says, honestly. "I wasn't surprised by the recently published results. I anticipated that 25mg would be superior to 10mg and 1mg. The other study that we were involved with was open labelled, meaning everyone got the psilocybin 25mg dose. In that smaller study of 19 people with treatment resistant depression, they stayed on their SSRI medication. The study was trying to find out whether SSRI's would block the therapeutic effects, but they didn't. That data will be published next year.
"Another unpublished aspect was the experience of Oceanic boundlessness, which was moderately associated with the reduction in depressive symptoms," he tells me. "Some people in the field were surprised by the 37% response rate. I wasn't, because it's difficult to treat a group of people with depression. It was expected that some people would experience transient nausea or headache with classical psychedelics, side effects-wise."
Presumably, Dr Kelly must have harboured hope for a breakthrough in patients who have been struggling with TRD for a considerable length of time.
"Absolutely," he nods. "And it was disappointing for those people where the psilocybin didn't work, for whatever reason. Again, we don't know what dose they got, but there was so much hope going into it. Those people came off their other medications. We experienced the ups and downs as a team. It's tough, but that's why we are so appreciative of the participants because they did all that with us. Without those people willing to participate and come off their medications, the data wouldn't be available. So, we owe them a great deal of gratitude. There was no recourse to having 25mg if they didn't respond. In the upcoming larger phase three trials, I believe there is an option to get a 25mg dose if people don't respond initially."
Advertisement
"I have been a psychiatrist for quite a period of time so you do get better at dealing with a failed treatment with a patient you've come to know well, because it's your job to do so. It's hard at times not to overthink things."
The psychiatrist is open to looking farther afield for more potential mental health benefits, including a fascinating study into using psilocybin for treating anorexia nervosa.
"I'd be very interested in looking at DMT (Dimethyltryptamine), a short-acting psychedelic," Dr Kelly adds, "We're preparing for some studies to explore that and a type of MDMA compound for PTSD, and psilocybin with psychological support for anorexia nervosa."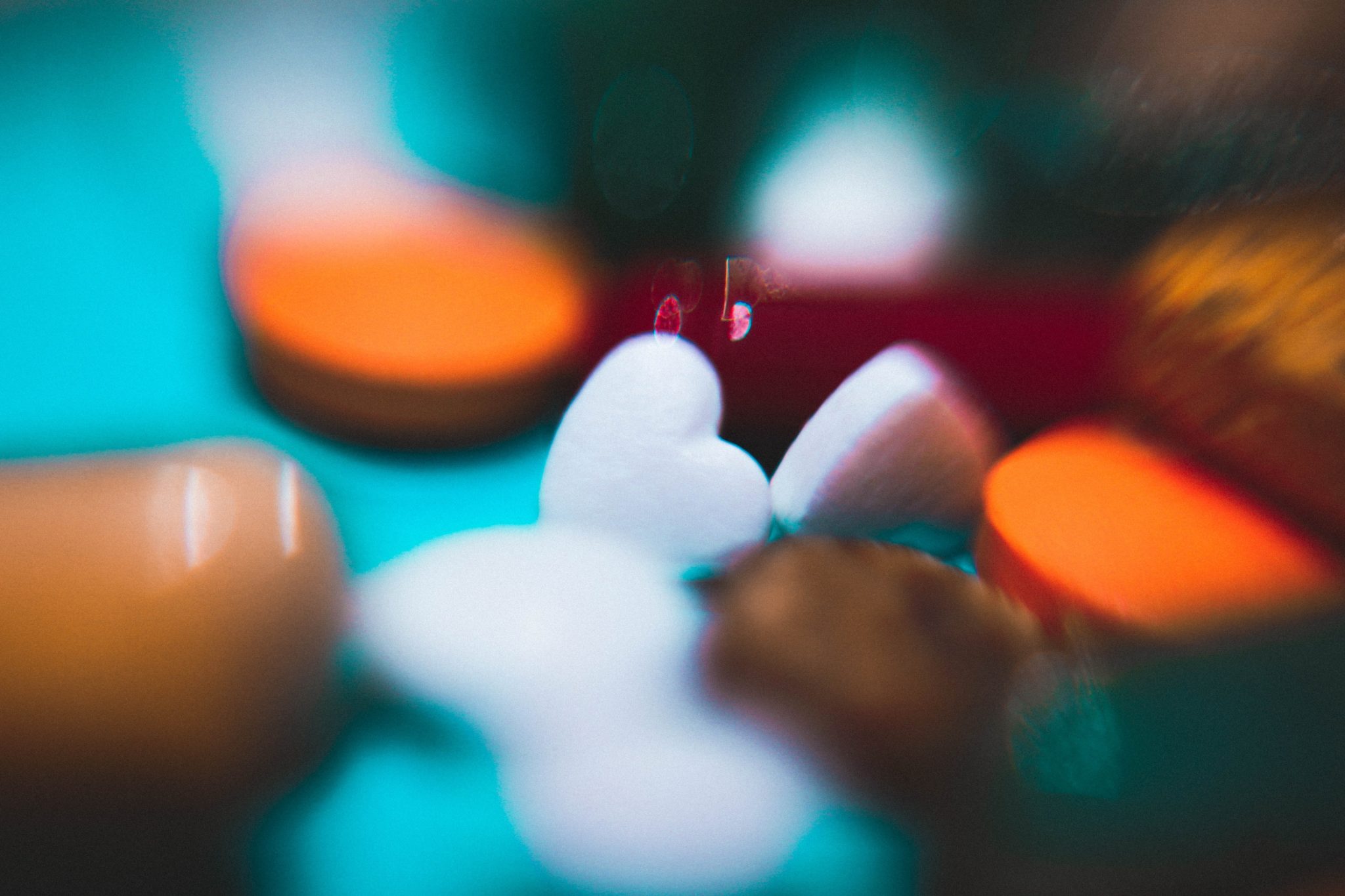 "What's interesting is that esketamine is licensed for treatment-resistant depression, but recently the National Institute for Health and Care Excellence (NICE) decided not to recommend it for reimbursement in the NHS in the UK," he notes, discussing the politics at play within pharmacology and the healthcare system. "That's another kind of complexity. Esketamine was approved for treatment for depression but NICE thought it wasn't cost effective. One has to think about classical psychedelics in that regard. If the phase 3 clinical trials of psilocybin show a therapeutic effect, there also has to be a cost effectiveness angle if we are to integrate it into the HSE down the line."
"Overall, changing Ireland's drug laws for this purpose should be based on evidence and science. My interest lies with people who have mental health disorders so I would like to see, provided the phase three data is solid, psychedelic therapy as an additional treatment option. So, it is best applied with high quality therapy, and accountability, probably in some sort of licensed facility. Amending the laws to make that achievable would be a good thing".
Garrath's Story
Advertisement
"My thoughts were clearer and sharper. I noticed I looked at things from multiple perspectives and found a greater deal of empathy towards people and understanding of situations"
Dublin native Garrath Tormey excelled in college, earning a scholarship in his initial year and a First Class Honours degree in Computer Science in University College Dublin in 2004. Nevertheless, mental health issues constantly reared their head. Now 41, he was the ideal candidate for Dr Kelly's trial in Ireland.
"I suffer from Treatment Resistant Depression (TRD), which is a constant state of low mood with occasional deeper episodes of severe depression," Garrath describes. "Alongside that, I experience associative issues like generalised anxiety, stress, insomnia and lethargy, among others. I have suffered with issues relating to depression since my teenage years."
"I battled with anxiety and depression throughout the four year course of my undergraduate degree," he tells me, candidly. "I went on to start a PhD but didn't complete it due to my deteriorating mental health issues. It was at the beginning of my postgrad that I first sought out help for my depression in the UCD Student Health Centre. I was treated from then until 2013 with little success despite trying many different treatments and medications."
From 2013, Garrath has been a patient of the Tallaght Mental Health Services under Professor Veronica O'Keane. A few months ago, Dr. John Kelly took over his care.
"I had settled on a treatment regime that keeps me in a stable mood since then. If any issues arise such as a depressive episode or increased anxiety, I have been able to use learned techniques to push through and weather the storm. While under the care of Professor O'Keane, I tried all types and classes of antidepressants - SSRIs, SNRIs, Tricyclics, MAOIs and a lot of off label use medications. None were successful in any meaningful way. I currently take an SSRI which helps by stabilising my mood and then use a cocktail of other medications to tackle my other issues. I have tried Cognitive Behavioural Therapy (CBT) to little effect. When in UCD, I saw a psychologist periodically but I wouldn't have considered myself a good candidate for that type of therapy at that point in my life."
At this stage, Garrath was officially diagnosed with Treatment Resistant Depression (TRD), which is a requisite to be considered as a candidate for the psilocybin trial. It was Professor O'Keane who asked if Tormey would consider taking part in a trial run by Dr. John Kelly.
Advertisement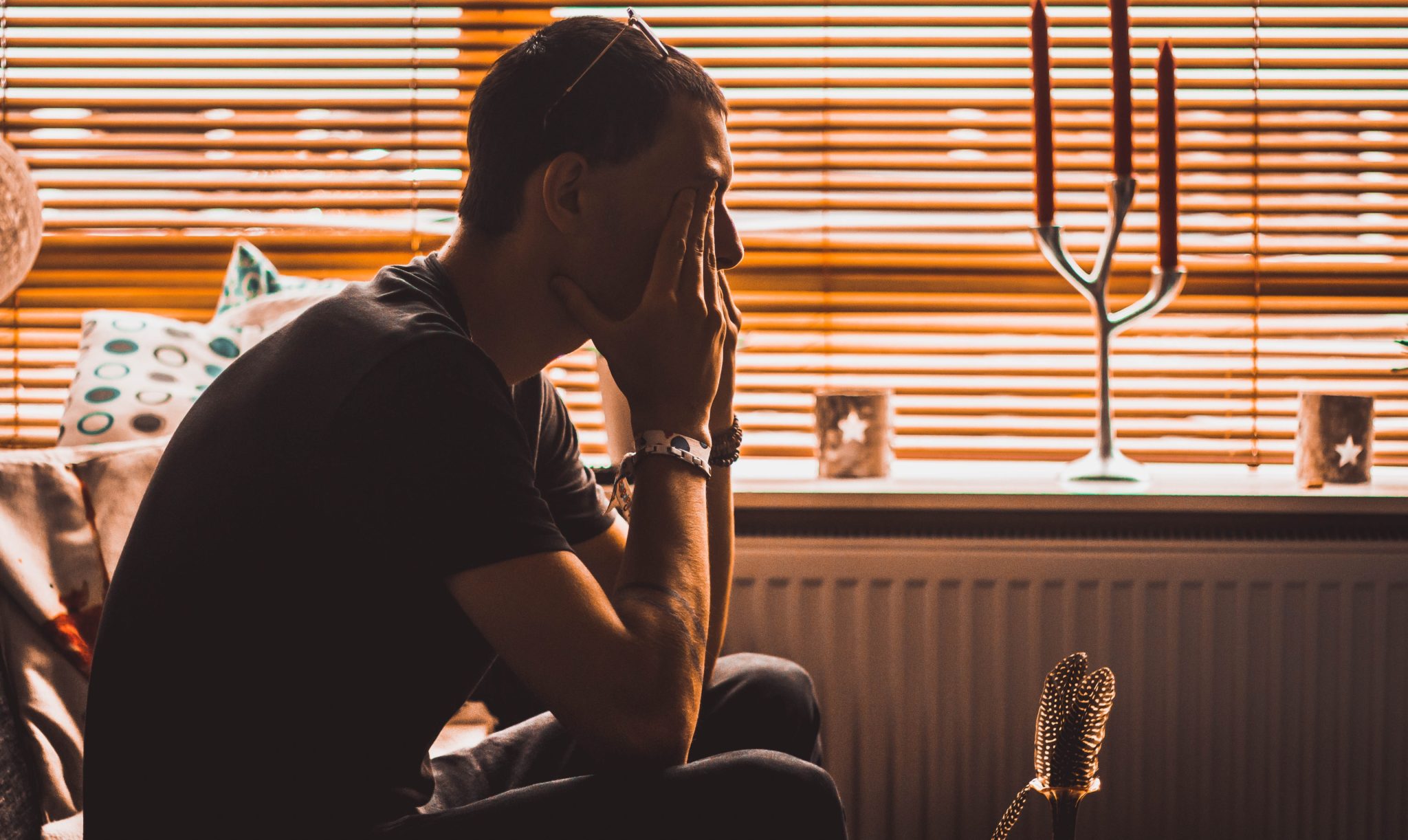 "After finding out more about the study and giving due consideration I decided that I would like to be a part of it. After passing some requirements, I was accepted," he remembers.
"I had no experience with psychedelics or any other recreational drugs before this trial. At the dose I was given (unknown, double blind trial), I noticed an immediate difference. My thoughts were clearer and sharper. I noticed I looked at things from multiple perspectives and found a greater deal of empathy towards people and understanding of situations where I wouldn't have before. My mood was lifted," he continues, describing the changes in his personality. "I felt I could wrap my head around imposing issues I would shy away from before. Everything was in perspective where before it was like I was too close to some things to realise that they were not worth investing so much emotional energy into.
"I recall the confidence I suddenly had," Garrath offers. "Not arrogance or feelings of superiority, just generally feeling confident that I could manage my life better. That I could get on top of depressive episodes. My friend remarked how even my posture changed to being more upright. My thought process had changed too. It seemed as though my brain was making multiple connections to other parts of my brain that had never been connected before. This helped me to understand issues differently. There was no black or white thinking. My brain felt like it was using a spectrum of thousands of gradients of colour."
Fast forward to the present day, how is Garrath's mental health currently?
"Right now, I feel the medications I am on are just about keeping my mood stable. When I am feeling like I might have an episode, I have certain management tools I have acquired. I have developed epilepsy in the past year, and the anticonvulsant [Lamictal] I use to control it has an off label use as a mood stabiliser. It reduces the electrical activity in the brain, which comes at a cost of fatigue and brain fog. I would consider my mood to be poor but manageable with periodic episodes of deeper depression and associated issues like anxiety."
"I have learned how to mitigate the damage the struggle does to my mood in the long term," he concedes. "Psilocybin tackles TRD on a new exciting front, but it is important to note that this trial was performed under the supervision of a psychiatrist. While under the influence of the drug, I was with two counsellors whom I had worked with for months leading up to the trial day. I needed their help at times to ground myself during the trial. I'm well aware that psilocybin is used recreationally. It is a powerful drug and needs to be used responsibly. I would caution anyone who is tempted to use psilocybin outside of a medical setting."
Advertisement
"That being said, the possibilities of psilocybin as a treatment for the type of depression I have excite me. Never have I had such an instantly positive response to therapy. The stigma is less now than it used to be. I always point out that I took the psilocybin as part of a trial and in a well controlled space, but I had no bad reactions to people finding out about it."
Lastly, other people Hot Press spoke to for the feature described the use of microdosing "shrooms" for their anxiety or low moods, and PTSD. Would Garrath consider this?
"I'm not sure of the efficacy of microdosing. If there was medical evidence of it showing benefits I would consider it in consultation with Dr. Kelly. But I would certainly try 25mg in a controlled environment again. I believe I'm ruled out of phase 3 trials."
Microdosing for PTSD: "Laws have always been taken advantage of, but I think the benefits of decriminalisation would outweigh the negatives"
"I have experienced many years of anxiety and depression, due to an undiagnosed neurodiversity of ADHD and autism alongside C-PTSD," another woman, Claire [whose name has been changed for anonymity] told me, while discussing alternative treatments.
"I started researching peer reviewed academic papers on the use of psilocybin in the treatment of grief and PTSD. After a lot of studying and some anecdotal references, I started microdosing truffles with great results. I have only microdosed, and followed the prescribed protocols from the producer."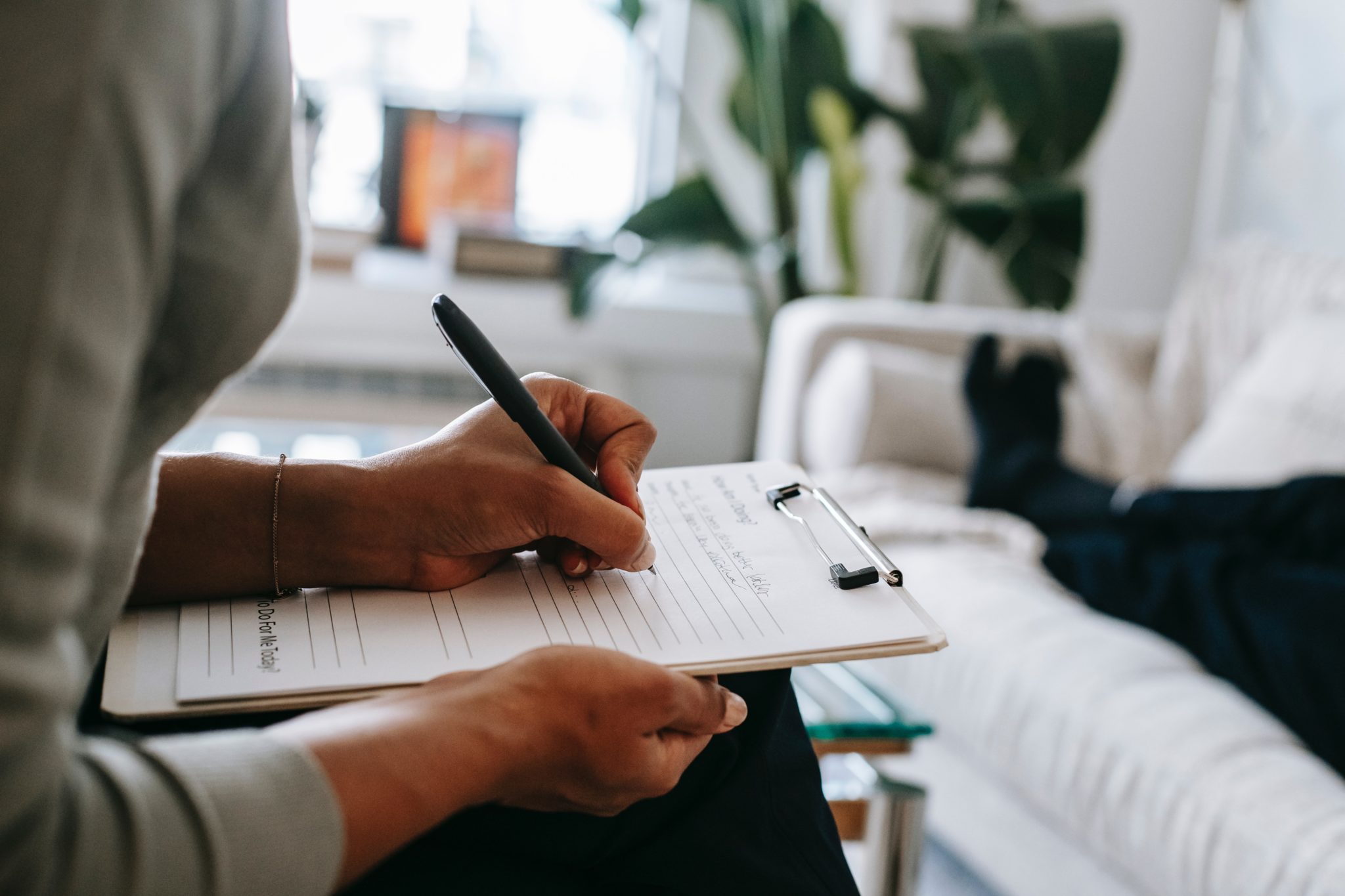 Advertisement
Claire has used both prescribed medications and psychedelics to treat her illnesses.
"Mostly, I stick with my prescribed medications for ADHD as they resolve a lot of the initial problems. I would have no problem using psychedelics in the future. Psychedelics and MDMA have better results for my PTSD and the relief of grief-induced stress."
Interestingly, a Clinical Drug Investigation paper published this year ['The Costs and Health Benefits of Expanded Access to MDMA-assisted Therapy for Chronic and Severe PTSD in the USA: A Modeling Study'] illustrated research on intensive psychotherapy assisted with 3,4-methylenedioxymethamphetamine (MDMA-AT). Phase 3 clinical trials showed that MDMA-AT substantially reduced post-traumatic stress disorder (PTSD) symptoms compared to psychotherapy with placebo. Ireland's current drug laws have no nuance, however. Would new legislation surrounding drugs be taken advantage of if they were made to be more lenient for the purpose of using substances for mental health reasons?
"Laws have always been taken advantage of, but I think the benefits would outweigh the negatives," Claire claims. "In the case of the state of Colorado, they have more money in the coffers than they can spend due to the tax income from dispensaries. In that regard, you take the control of illegal substances out of the hands of criminal gangs. That money could then be invested in health services. Take Portugal for example. 20 years ago, they tackled the 'War on Drugs', but like the US. It has been proven that treating drugs as a health issue rather than a criminal justice issue sees massive reductions in drug-related violent crime. Furthermore, people caught with small amounts of cannabis or related drugs need not have criminal records that follow them forever. That just keeps them on the road of crime."
"I think the Government is being deliberately obtuse in refusing to even discuss the development of treatments around these substances," Claire describes. "I think it's fairly obvious that our mental health services are not working as it is, so why not look for other options. Many mental health professionals would welcome a chance for open discourse."
Niamh: "It really helped give me the little push I needed to get out of bed"
Dublin-based PhD researcher Niamh began microdosing "shrooms" for her Seasonal Affective Disorder in recent years. The 28-year-old, who works as a freelance management consultant, has been coping with the mental health disorder since childhood.
Advertisement
"The sad lamp and vitamin D weren't cutting it," Niamh recalls, eventually ordering a microdosing kit of truffles from microdose.nl for around €25. At the time, she was based in the Netherlands. "I felt like going on antidepressants just for the winter months wasn't a fix because I'd be going off and on them every winter or just staying on them - which was fine - but I wanted to try microdosing first just to see, since I'd heard it had helped people."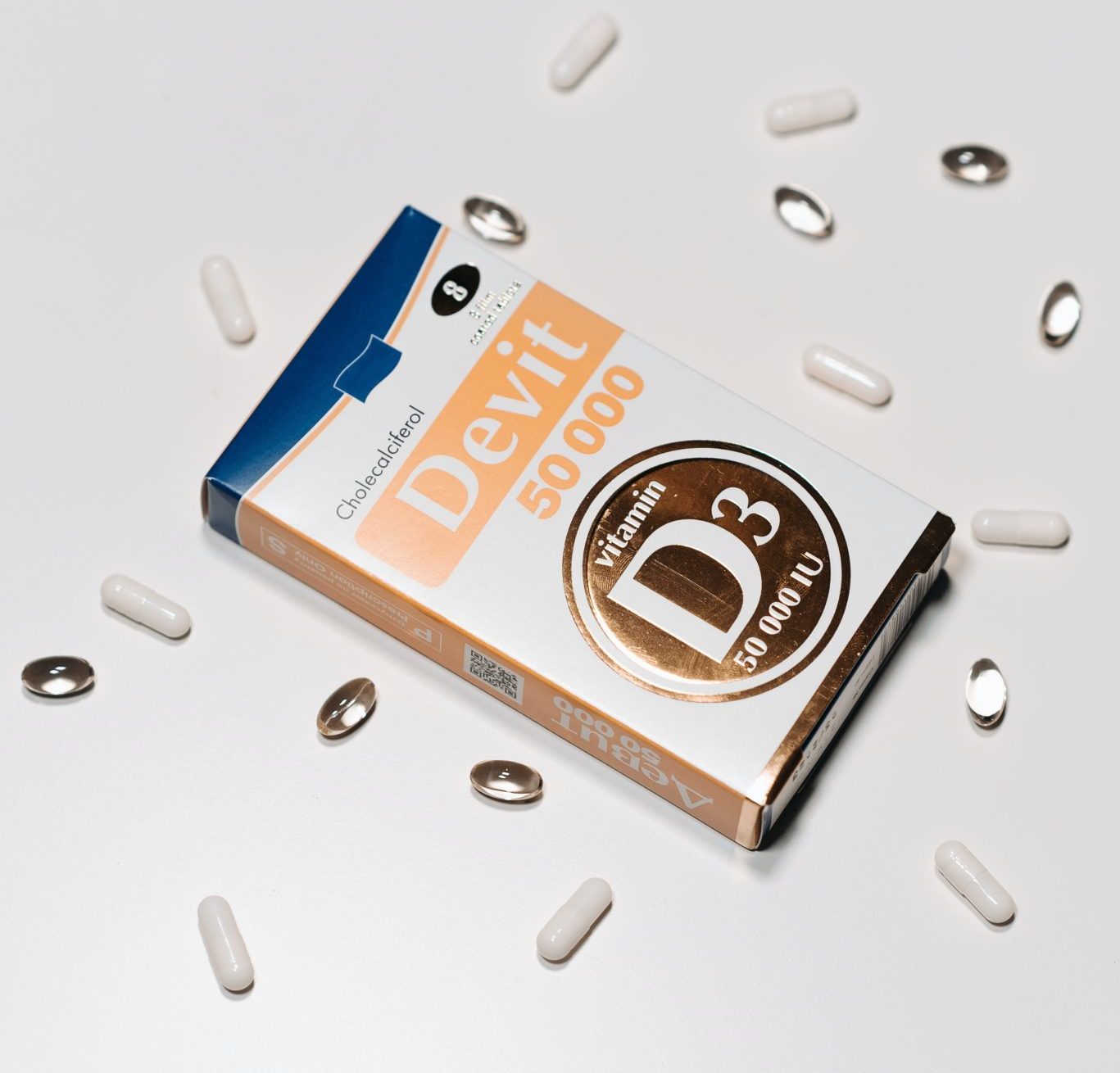 "The website shipped it to me super fast in a plain brown box with sheets of vacuum sealed truffles in 1g portions," she says. "They also send pamphlets on different regimens you can try and all that - I kept them in the fridge and every third day I'd take half a gram with breakfast for 4-6 weeks, then you take a 4 week break. I definitely found my tolerance increased a bit so by the end I was taking the full gram."
"I found it really helped give me the little push I needed to get out of bed and function through the winter and made me feel a little lighter!" she smiles.
Paul: "Using psilocybin was life changing, inspiring and incredibly motivational"
Paul, whose name has been changed for anonymity reasons, was diagnosed with ADD/ADHD from a young age and was prescribed a variety of medications. In recent years, he has gone down the route of psychedelics like magic mushrooms and LSD to treat it.
"I believe this led to other undiagnosed issues from being medicated at such a young age," Paul replies, discussing his path towards alternative options for his condition.
Advertisement
"When I was 18 I decided to stop taking my ADHD medication. I had been dabbling with marijuana and magic mushrooms at that time but I didn't realise it could benefit my psyche til later down the road. I have been taking .01 -.03 grams of psilocybin in pill form mixed with cornstarch. Of course this was not monitored or prescribed. That said, I found others in a similar boat trying the same thing. I felt I got all of the benefits I would have from ADHD meds without the negative side effects. It was life changing, inspiring and incredibly motivational. I recommend it to others all the time for a variety of reasons. I do also believe larger doses of LSD to psilocybin to be very helpful in both darker and brighter times of my life as well. Like coming to terms with things, wiping a slate clean and hitting the reset button."
"I actually prefer to microdose LSD when I can," Paul adds, frankly. "Though it is not as natural, I do find it to be more positive overall with my brain chemistry. There's less interference. Sometimes when microdosing psilocybin I go into a deep reflective state and that eats away at the first hour or two of my day. Psilocybin can also have more of a speedy effect. That said, when microdosing you shouldn't really be able to notice it. I find with both sometimes a little too much can take over the day so it really took me a while of experimenting to get the right dosage for me. Rarely do I do a larger dose these days. Alan Watts once said once you get the message, hang up the phone. That stuck with me after some big big trips!" he laughs. "If I do, it is with a close group of friends and ideally in nature."
"I believe psychedelics should be decriminalised. I see these drugs in small doses as beneficial to all people, including people struggling with depression, anxiety, pain and ADHD," he enthuses. Does Paul believe in regulation of these drugs in Ireland?
"I do not think they should just be available anywhere to anyone in any amount. I think the amount should be regulated. You should have to show ID when entering and the prices should not be inflated. I also think the money collected by state or country should be put back into the state in forms of therapy, research and education."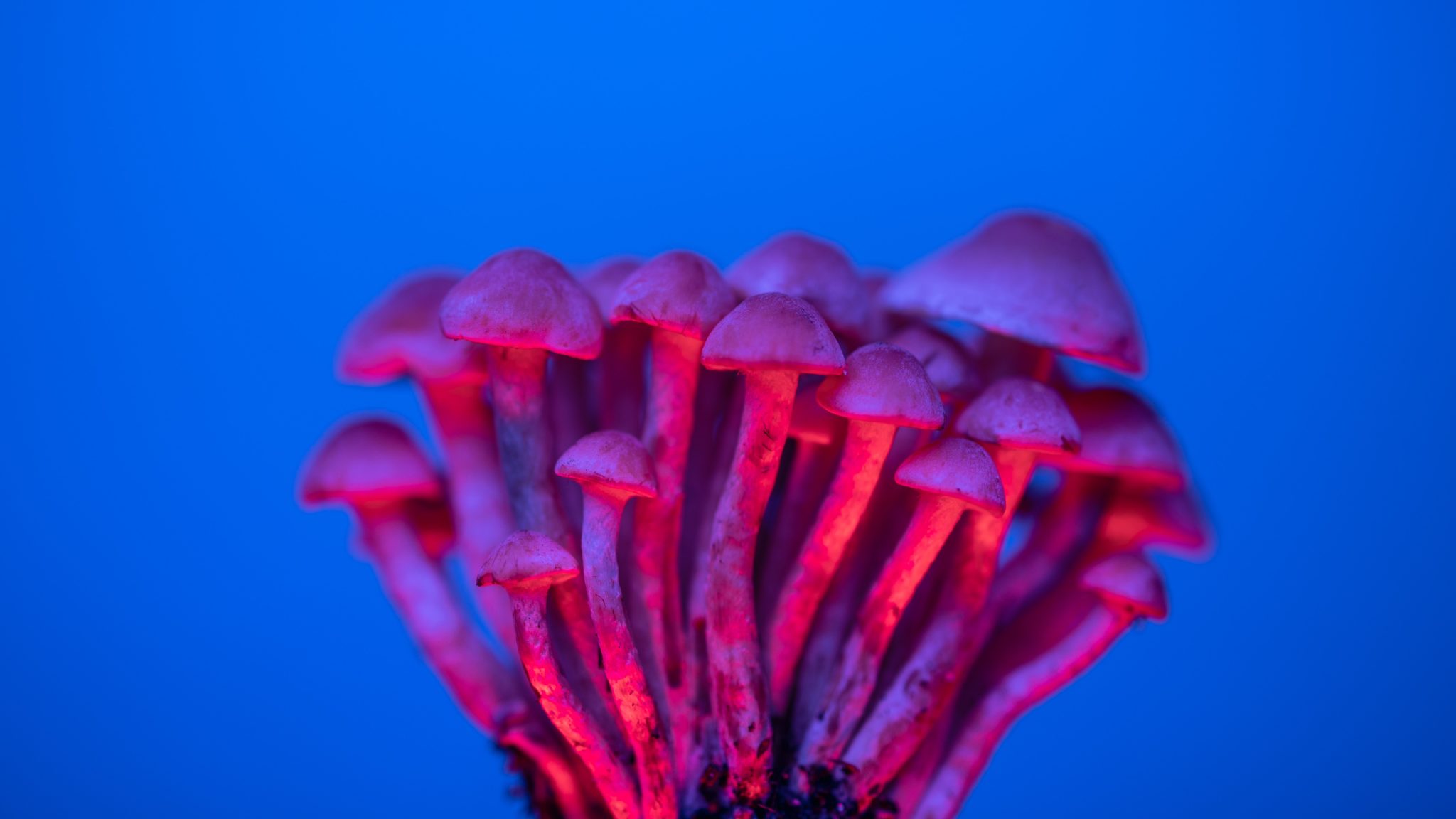 Stevie: "It's not just the mushrooms that helped, the lifestyle changes were also a huge factor"
"I never took mushrooms recreationally before," Stevie, another person who contacted me for the purpose of this feature, explained. "I was always afraid of them to be honest. That and acid always worried me after hearing a number of 'bad trip' stories. For context, I did pills, MDMA and 2CB in my 20s. I'm also a consumer of cannabis, perhaps too much."
Advertisement
"Back in 2019, I experienced my first dose of real, proper anxiety. Anxiety that I couldn't explain at the time. I didn't know why it was happening. I do know now, but back then I was a little bit lost. I was in a job I didn't like, my father had been diagnosed with a terminal illness, and I just wasn't really sure what I was doing with my life and where I was going. I think it is important to point these things out as they were ultimately the factors at play.
"I went to the doctor and informed them that I wasn't sure why I felt this way. The GP suggested maybe taking antidepressants. I declined politely and said I would rather not. The doctor said something along the lines of: 'Are you absolutely certain? The reason I ask is because you might end up back here again if you don't address it properly'. Me being a male in their early to mid thirties at that time said I would be fine and that I would go and speak to a counsellor and move on. I didn't do this. Hindsight is always so much clearer, and I look back now and wonder why I didn't go to speak to a professional," he adds, bluntly.
A year later, Stevie received a warning in a job he still works in, and dislikes.
"I had a panic attack or nervous breakdown and was completely lost," he relays. "I felt far worse than the previous year. It was like I was down this hole with zero options. I went back to the same doctor and said, 'You told me if I didn't address it properly that I could be back here again with the original issue worse. So feel free to say I told you so'. I agreed to the antidepressants this time and took the doctor's advice about therapists.
"I remember looking at the box of tablets (Lexapro) and wondering what to do," Stevie offers. "Googling them provided me with information on them and all the negative side-effects, including no libido. A good friend who had recently gotten into mushrooms suggested trying out microdosing. I mentioned my concerns and she advised me to start slow, and to try one with her one day. So we went up the mountains for a light hike. When we got there, we had a microdose and off we went. My mood increased, I was slightly giggly and we just sat there while I offloaded some of my worries in life to a trusted friend.
"I was convinced and I ordered some from a website and six boxes arrived a couple of weeks later," Stevie continues. "These were blister packs of wet truffles. Each blister contained one gram of wet truffles. I was advised to take one every third day. I was still struggling, but I dedicated myself to doing it for the foreseeable future. I took some time off work to get better. I went to a counsellor and spoke about everything I could. The first few sessions had me leaving in tears as I drove home. Again, this is important because I want to say it's not just the shrooms that helped, it was the lifestyle changes too that were a huge factor.
"After about a month or so of taking them, there was no epiphany. One day I just noticed I didn't feel as bad. Sure, I was still a little anxious and worried, but nowhere near the scale it was before. I kept ordering them and kept taking a dose every 3 days. Sometimes I would double the dose if I was feeling particularly awful. After several months of this I felt good again. I didn't freak out at heights near the summit like I usually would on hikes. I was far more focused on tasks. I wasn't as nervous about everything from social interactions to 'what if' moments. I started setting boundaries and understanding to be a bit nicer to myself."
Advertisement
"When I returned to work at the end of 2020, I didn't take it seriously at all. That was so freeing!" he smiles. "I wasn't able to take microdoses every three days at this point due to work and the possibility of feeling the effects while trying to speak professionally. But I knew that this was no longer a job forever and I would get out of there."
What about today?"
"I go picking during mushroom season now and try to get a year's supply. I haven't taken any microdose for about three weeks now, but for a few months recently I would take one every Saturday or Sunday morning. I'm no longer afraid of mushrooms, but I absolutely respect them and am very very cautious when I take them - at the moment never more than 1g dried. I find it beneficial and helpful to my mental health for the last two years. Sometimes my body craves them, like now after the detox. I am in a much better place in life today. Again, this is because of lifestyle changes.
Paul went back and got a different degree, he's in a job that he loves and his stress levels are far lower as a result.
"I learned so much from those counselling sessions and I have no shame in returning should I need to. I still take microdoses because I believe they help me - ultimately I am still delighted I chose them over Lexapro."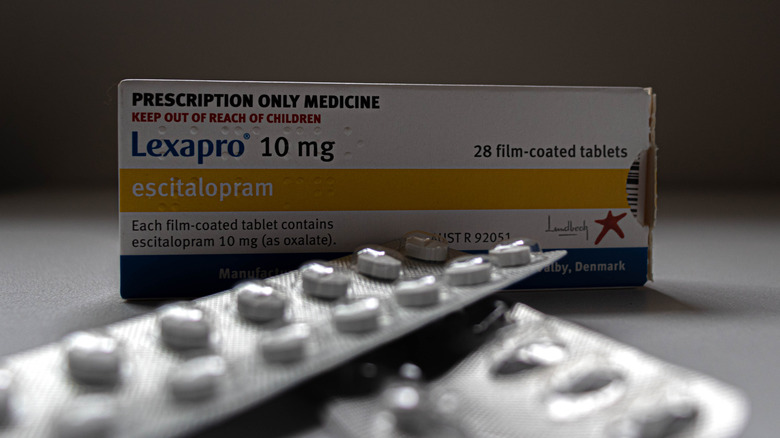 Moral of the Story
Advertisement
Of course, the anecdotal experiences described to Hot Press feature people dealing with the full spectrum of illnesses like anxiety, depression, C-PTSD, ADHD and more, with a range of doses and microdoses experienced with psilocybin (plus LSD and MDMA).
The purpose of speaking to people in Ireland who have used these substances for alternative treatments for mental health was not to draw a scientific conclusion, but to try to break down some of the stigma relating to psychedelic drugs (as well as MDMA and ketamine). As Dr John Kelly said, if a compound has potential as a use for positive medical treatments, they should be explored.
Readers can draw their own conclusions as to the Misuse of Drugs Act 1977 legislation on these shores, but at the very least, more research needs to be carried out and politicians need to open their minds to the potential and possibilities of ingredients like psilocybin. Medications aren't for everyone, and neither are magic mushrooms, but why limit someone's personal choice if the dangers appear to be minimal? There is so much left to understand about the human mind, and mental illnesses like depression. With Ireland's huge waiting lists, lack of targeted services and inaccessibility for marginalised groups to therapy, we should hold our judgement towards people going down the shrooms route.
Given how strained the political conversation in Ireland remains over cannabis legalisation, which is becoming more and more acceptable in other countries both for recreational use and medically, though it does have addictive properties, psychedelics have a long road ahead.
While People Before Profit TD Gino Kenny's 'Misuse of Drugs (Cannabis Regulation) Bill 2022' amendment is likely to be heavily defeated, it will focus attention on failed drug policy in the run-up to the long overdue Citizens' Assembly on Drugs, which we understand will be announced early in the New Year. One thing is for certain, a law created decades before exciting research like that of the 2022 psilocybin trial needs to be rehashed (pun intended).