100% of employees indicated they would prefer a reduced work schedule after trialling a four-day week.
Twelve companies that trialled a four-day working week have reported it as a success by both the businesses and employees who took part.
The trial yielded staggering results, with 100% of employees across all companies involved indicating their preference for the shorter work week.
The project, which was backed by Fórsa and carried out in conjunction with University College Dublin (UCD) and Boston College, examined all aspects of the impact the shorter working week could have - which included financial, social and environmental factors.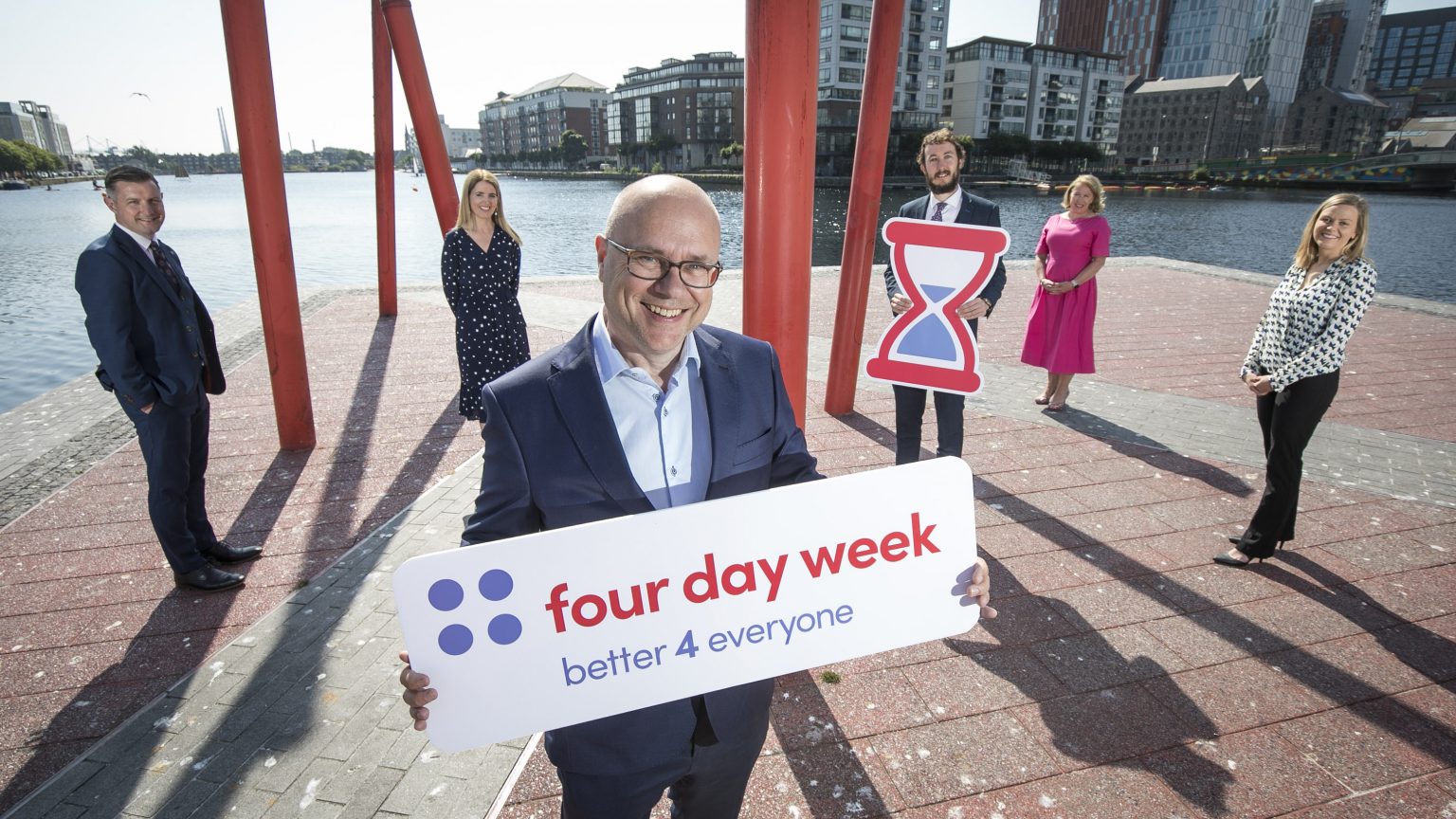 Fórsa has highlighted the fact that all businesses that participated are planning to continue with the four-day working week schedule. Of the 12 companies to continue with the reduced working schedule, only three have not committed to continuing long-term yet.
Advertisement
The seven companies that provided data on revenue found that only one of these seven saw a decline in monthly revenue growth. Two companies that followed energy usage found reductions.
As for employee well-being and life satisfaction, the trial reported significant findings across a wide range of well-being metrics including positive affect, work-family and work-life balance.
Fundamental work conflicts significantly declined including stress, burnout, fatigue and work-family conflicts.
Average sleep time grew from 7.02 hours per night to 7.72 hours, and time spent on hobbies increased by an average of 36 minutes per week.
Notably, the trial was particularly successful for women, who reported an overall greater improvement in life satisfaction, had larger sleep gains, and felt more secure in their employment on a whole.
Speaking on the study's findings, lead researcher, UCD's Dr Orla Kelly has highlighted how these findings could provide key learnings and lessons into the future of work in Ireland.
"We are pleased to release the results of Ireland's first coordinated reduced worktime trial," she told Morning Ireland today.
Advertisement
What if you could do the same work in less hours and still maintain your full-time pay?

Our CEO @JoeOC99 spoke to @PrestigePEO about how a #4DayWeek can change the way we work.

Listen here ➡️ https://t.co/A1raXESvm4 pic.twitter.com/tkbhYvlwL4

— 4 Day Week Global (@4dayweek_global) August 31, 2022
"All participating organisations plan to continue the reduced work schedule. Productivity levels are up. We found significant improvements across a wide range of well-being metrics, including positive affect, work-family and work-life balance, and several domains of life satisfaction. Conversely, stress, burnout, fatigue, and work-family conflict significantly declined. Levels of sleep deprivation have also fallen dramatically. We observed an increase across three forms of pro-environmental behaviour."
One of the companies who took part in the trial, Codema, echoed the UCD's professor's findings, stating that the improvement in the well-being and job satisfaction of their workers resulted in a more efficient, dedicated and motivated team.