As British Columbia decriminalises all drugs, Germany inches closer to the legalisation of cannabis and Australia okays the psychiatric use of psychedelics, political support for similar reforms here is on the rise.
While Ireland awaits the long overdue convening of the Citizens' Assembly on Drugs in April – they're expected to report back before Christmas – the Government of British Columbia last month decriminalised the possession of up to 2.5 grams of crack and powder cocaine, methamphetamine, MDMA and opioids such as heroin, morphine and fentanyl for a trial three-year period.
Along with the rest of Canada, the province legalised all types of cannabis in 2018, which has seen B.C.'s coffers swelled by the equivalent of €199 million a year, all of which has been funnelled into public services.
With British Columbia's population and socio-economic factors almost identical to ours, that's the sort money cannabis would generate here if legalised.
British Columbia will be the FIRST province in Canada to decriminalize possession of small amounts of illicit drugs for personal use. May every province follow suit.

Decriminalization is harm reduction.
It will prioritize health and safety over punishment.

— Ahmed Ali (@MrAhmednurAli) May 31, 2022
Advertisement
The three-year decrim pilot programme is described as "a really important first step" by BC Chief Coroner, Lisa Lapointe, who's been highly critical of the criminal justice-lead approach to drugs.
"For decades, the goal has been to deter people from using drugs by harming them – let's harm them as much as we can, and that will stop them from using," Lapointe told CBS News. "What we have now are thousands of hurt people and thousands of people who have died.
"Our province continues to lose an average of six lives every day, and many more people experience serious health consequences as a result of the unpredictable, unregulated drug supply. Death due to drug toxicity remains the leading cause of unnatural death in British Columbia, and is second only to cancers in terms of years of life lost.
"These deaths are preventable," she adds. "Toxicology data confirms that the drug supply in British Columbia is increasingly volatile and life-threatening. The Standing Committee on Health and two BC Coroners Service death review panels are in agreement that we must rapidly increase access to a safer supply of substances, while at the same time, building out a robust system of evidence-based care. Those dying are our family members, neighbours, friends and colleagues.."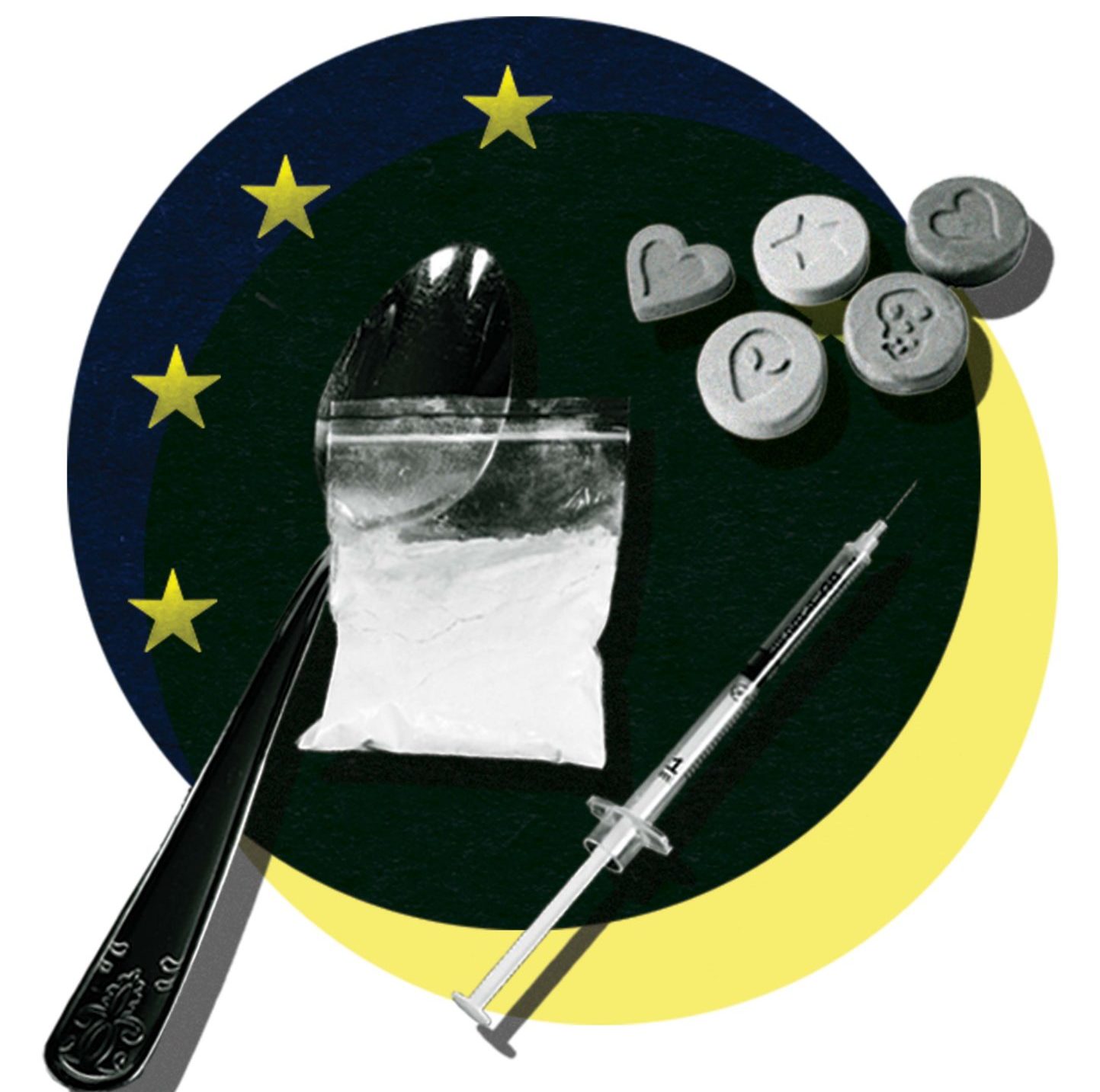 The hope among anti-prohibition campaigners is that, if successful, the pilot will lead to even greater health-lead reforms and possibly regulated legalisation.
In another highly significant development, Australian psychiatrists will soon be allowed to prescribe MDMA for post-traumatic stress disorder, and the active ingredient in magic mushrooms, psilocybin, for treatment-resistant depression, This will doubtless interest Awakn, the biotech company that last year opened the UK's first psychedelic-assisted psychotherapy clinic in Bristol and has Dubliner Anthony Tennyson as its CEO.
Advertisement
On this side of the Atlantic, German Health Minister, Karl Lauterbach, says he's "certain" his country's plans to decriminalise cannabis by 2024 won't be blocked by the EU.
Herr Lautherbach claims that the EU have agreed that "all cannabis for Germany's eventual adult-use market has to be produced domestically in order for Germany to be in compliance with treaties."
The Czech Republic has already announced that it'll mirror any changes in Germany's cannabis laws rather than trying to stop legal supplies of the drug crossing their shared borders.
While there's been no official comment yet from Germany's other neighbours, it's inconceivable that the likes of France, Austria and Switzerland aren't considering what their own responses might be.
Meanwhile, one of the anti-cannabis lobby's key arguments has been debunked by a new University of Pennsylvania study which has found "no statistically significant differences" in the rates of psychosis-related diagnoses in American states where medical or recreational cannabis are legal.
One hopes that the report has been studied by Ireland's newly appointed Minister for Drugs, Hildegarde Naughton, who according to Leinster House sources will be far more progressive in her approach than the man she's replaced, Frank Feighan.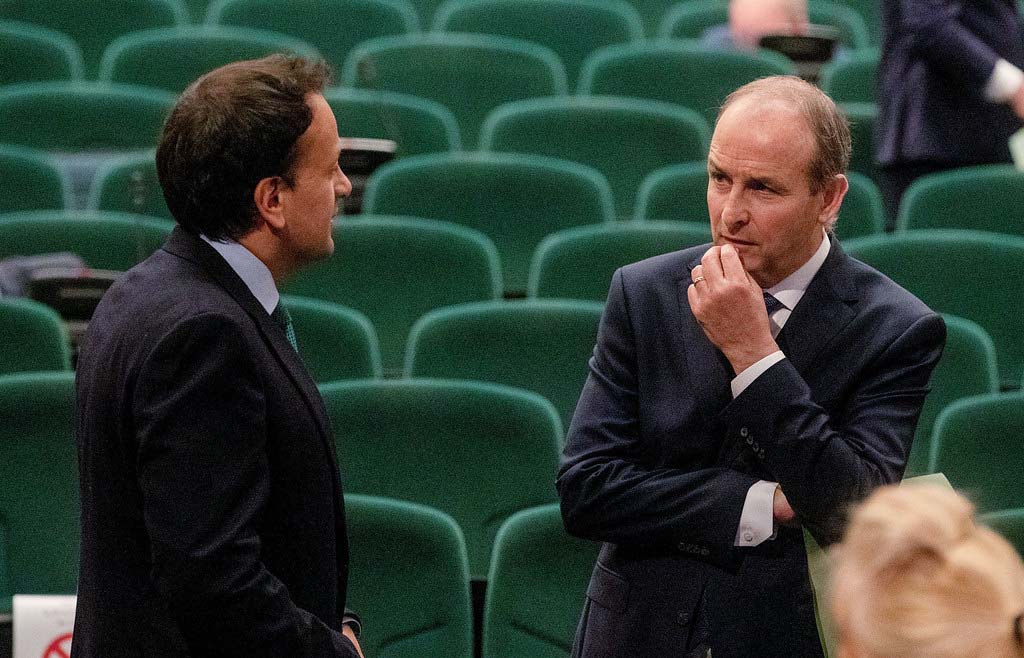 While Leo Varadkar is sitting firmly on the fence with his "I haven't formed a view on it yet" comments – we do know he smoked cannabis back in the day – Michéal Martin last month agreed with fellow Fianna Fáiler-ers James Lawless and Paul McAuliffe that the legalisation and regulation of recreational drugs needs urgent debating.
Advertisement
With the Green Party, Labour and the Social Democrats all pledging their support for decriminalisation and factions within Sinn Féin wanting the party to adopt a similar stance, the tide really does seem to be turning.
READ - Mind Magic - Using Psilocybin To Treat Mental Illness
The new issue of Hot Press, starring Inhaler and The Academic, is out now.